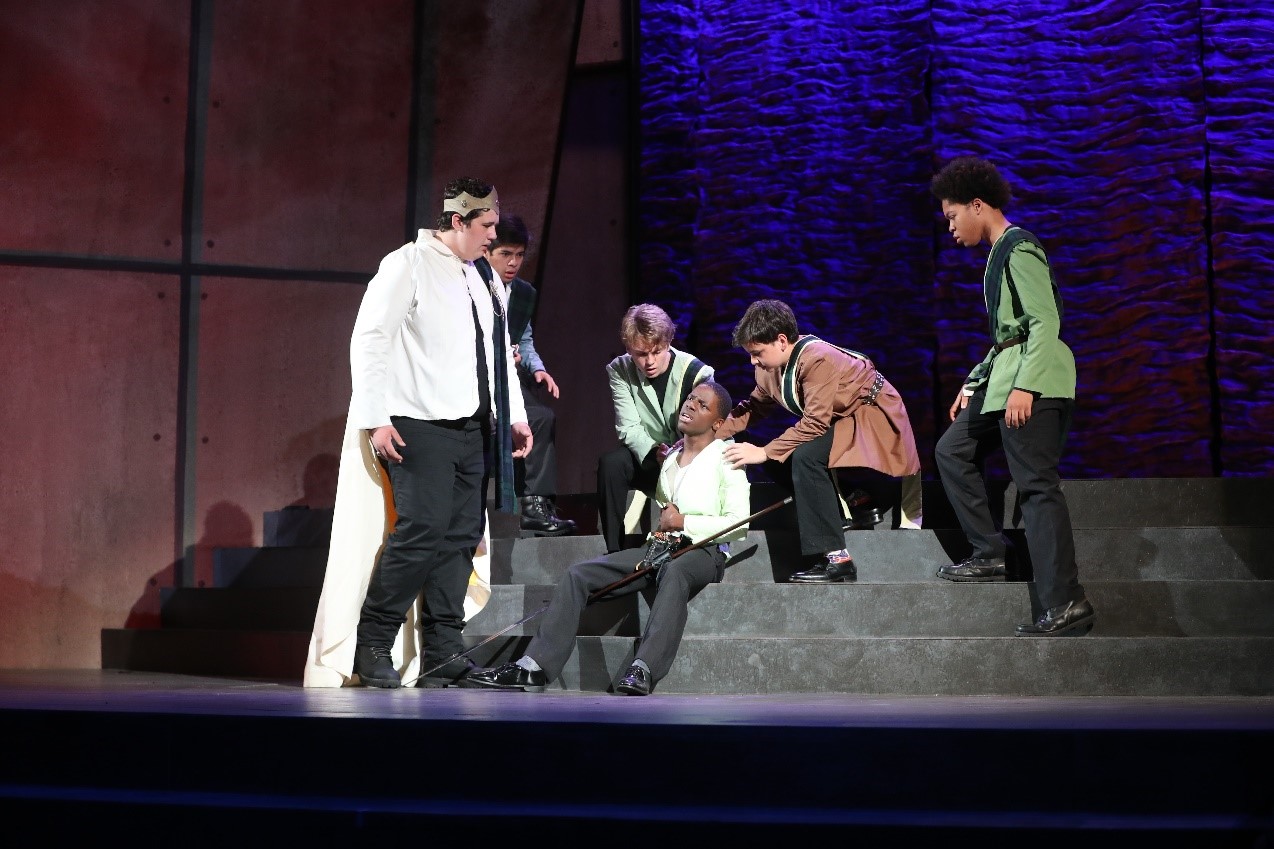 Jiving down the corridors of Chaminade Hall, Sophomore Evan Carter and his unmistakable smile are constantly filling the hearts of students and faculty with a seemingly infectious and unsurmountable optimistic mood. Like a swimmer in water, this 10th grader gracefully flows down each hallway as if it were his own personal dance floor, specifically built with the intent of spreading positive vibes and happy feelings.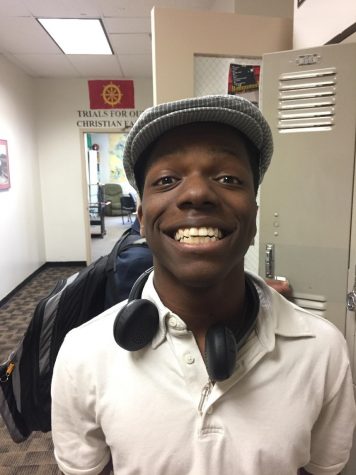 However, Evan's indescribable effect on others isn't the only trait he possesses. In today's world, we seem to generalize everybody as one thing they do exceptionally well or often. For example, someone may be known as the "smart kid" or the "football guy" or maybe even as the "theater geek". Unlike most people, this is not the case for Evan Carter as he is a man of many talents and gifts. This outgoing sophomore is a modern-day "renaissance man" due to his positive and ambitious nature.
In September of 2016, Evan decided to begin his very own online blog. To date, he has written over twenty entries with his most popular receiving 111 views! My personal favorite blog, entitled Oh The Places You'll Go, takes Evan's seemingly casual life events and amplifies them to dramatic movie plots. For example, Evan was once standing outside in the cold after MacBeth rehearsal waiting for his ride to pick him up. Although this mundane occurrence seems to be an average, uninteresting experience, Evan writes about it as if it were his final moments in the bitter cold when a futuristic and mysterious car saves him from his misery. This specific blog takes Evan's two favorite genres of writing, short stories and diary entries, and combines them into one blog. You can find this unique take on everyday life, along with his other writings, at https://wittywritingsblog.wordpress.com.
Aside from writing for his blog, Evan spreads his love for the arts in several other ways including dancing, making music, and performing in theatrical productions. Dancing has been a monumental part of Evan's life for the past two years. Beginning early freshman year, when he first began to become interested in dance, Evan started to watch a dancer named Mateo Bowles on YouTube and other social media platforms. This hip-hop dancer and his sidekick, knows as "AYO & TEO" on YouTube, came to have over 350,000 subscribers on the video sharing site through their complex footwork and flashy attire. Bowles became an inspiration to Evan as his success drove the sophomore to start posting his own videos to instagram (@ecarter.5). "Sharing my dance videos with my followers is something I love. It's something I hope can cause some happiness" says Evan. In fact, people have been reaching out to Evan and, in support of his videos, have been asking him to make more. Bravely sharing his talents with the public is a very admirable quality in the young artist. Evan genuinely produces these small clips of his life not to satisfy his own hunger for fame, but instead to brighten the day of those around him. Offline, Evan succeeds in this venture by dancing around campus or by his many other talents.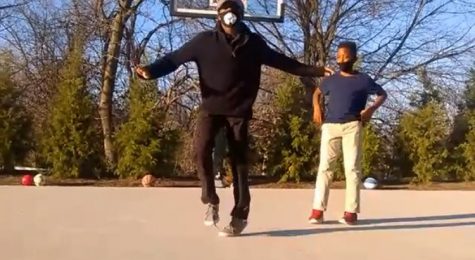 In sixth grade (at this time Evan was attending Loyola Academy of St. Louis), Evan's teacher presented him with a very special and treasured gift. Prior to Christmas break of that year, his teacher gave him an Adam Levine-signed guitar as Evan showed promise as a musician. Working hard to express himself, Evan practiced each day after school and during his free time to master the instrument. Although mastery has still not been obtained, the guitar is often used to play Maroon Five hits around the house. One day, Evan hopes to be able to compose his own songs with the stringed instrument.
When Evan's favorite musical, Stomp, visited the Fox Theater a few years ago, he had the privilege of attending. Viewing these performers use everyday objects as instruments rendered him awestruck. This showing of the production inspired Evan to try out for The Gateway Center of the Arts' production of "In the Heights". After this, he acted in both "MacBeth" and "Sugar" at Chaminade. Evan thoroughly enjoyed all of these experiences and can't wait for his next theatrical opportunity. The outgoing teen describes the world of theater as a "community", a place where he feels like he belongs.
A true renaissance man would be nothing if he were not well rounded in all categories of life. So, naturally, Evan is also involved in wrestling, basketball, and parkour. Although a registration-form complication prevented Evan from wrestling this year, he did compete freshman year and had a blast. Evan explained the activity as difficult, but fun as the same time. He admits that the sport took a lot of effort to succeed at it, but came to love the practices and saw them as chances to improve on himself not only as an athlete, but also as a human being through willpower. Recreationally, Evan plays basketball as often as he can. He and his friends congregate by their local outdoor hoop and will then organize a game of pickup basketball. While his skills are not world-class, Evan still enjoys improving at the sport and spending time with his friends. Lastly, Evan has recently taken up the growing sport of parkour. The object of this game is to make your way over a building in the most original and impressive way possible. The summer going into freshman year, Evan took up the popular activity of Parkour. To be successful at something so physically demanding, one must train hard and often. The popular video game, "Assassins Creed", features a man who does just that by scaling the roofs of the city in order to secretly correct the historical wrongs of the plot line. Showing off his favorite move, the Kong Jump, Evan jumps straight over tables by leaving his hands on the table and letting them pass underneath the rest of his body. Like Stomp, Parkour is a mix of rehearsed moves with a touch of randomness and originality. Parkour is a great way for Evan to stay in shape and to relax after school.
As you can see, Evan Carter is an extremely well-rounded person who strives to experience new things and to meet new people. The fearlessness this young teen possesses is insurmountable by any task or challenge he may face. A sense of community is very important to Evan in everything he does. Whether it be in school, in the theater, or even at the Korean Church he attends each Sunday, Evan loves to be with people and to try new things. So, while Evan is known for his dance moves and perpetually optimistic attitude, there is much more behind his contagious grin than most people know.