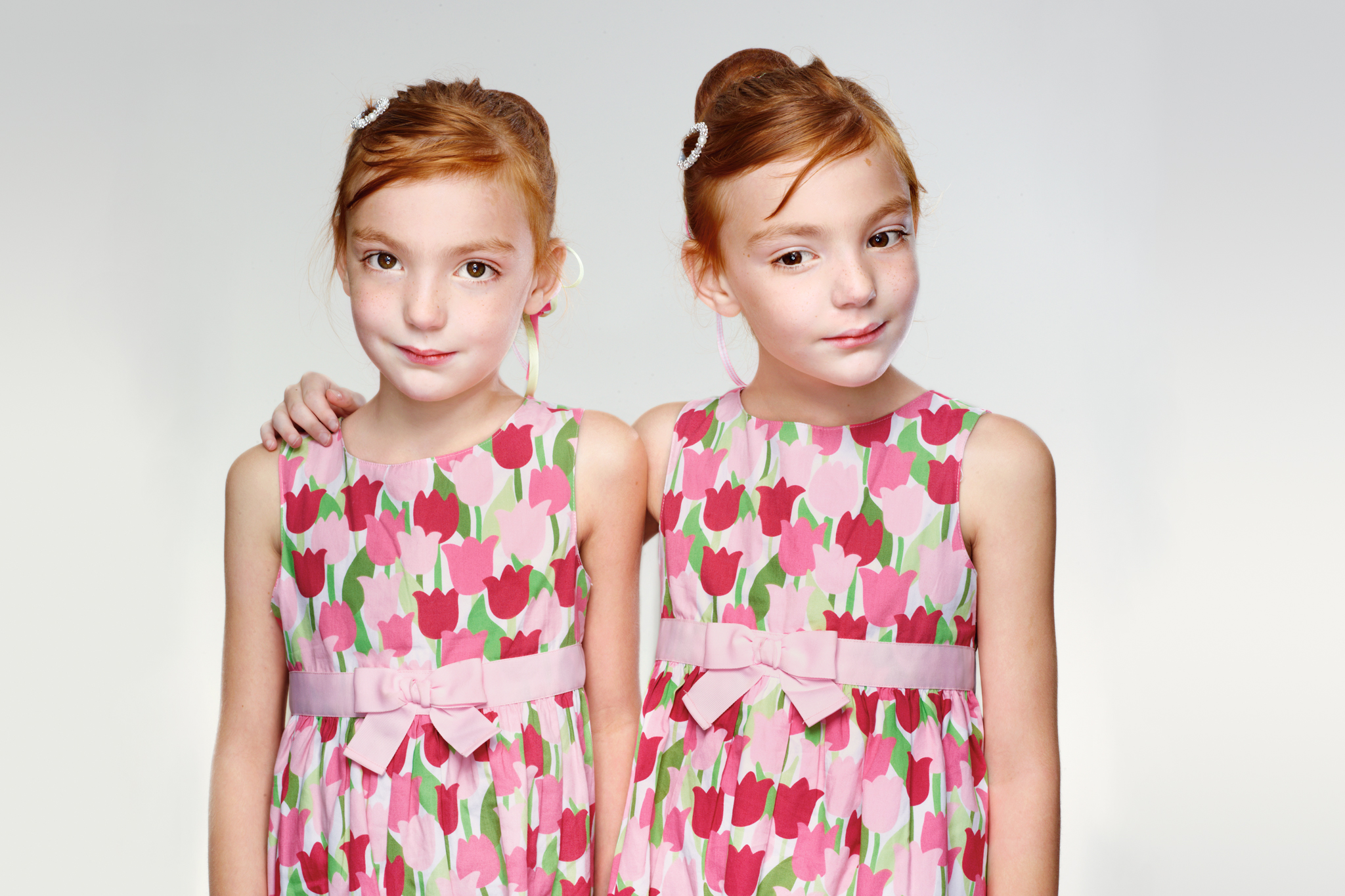 Throughout the modern age, twins have received several unfair and untrue stereotypes. Having the supernatural ability of telepathy, dressing exactly the same, and having the same personalities are just a few of the common misconceptions among twins. Even the cinematic industry has added to this list of delusions with The Shining's horrifying portrayal of evil twins. In reality, twins are normal people who just happen to have unique relationships with their counterparts. While roughly 3.3% of the world's population are twins, an astounding 7.5% of Chaminade's 2017 freshman class are twins (or triplets). These sets include Garret Willie and his sister Abigail, Connor and Dylan Parnas, Ethan and Blake Koutroubis, John and Adam Kuntz, Brecken and Tanner Wojciechowski, and Brendan, Cade, and Victoria Cunnane. All eleven of the Chaminade freshman twins have shared their personal perspectives on being a twin or a triplet in an attempt to correct society's false assumptions of them.
Like he does with most things in life, Gray House member Garrett Willie sees the positive aspects of being a twin. Concerning the matter, he says, "Ever since we were little…we were able to be together not just as family, but as friends." He and his twin sister, Abigail, attended the same school from Pre-k through eighth grade before splitting up for high school. Abigail attends Incarnate Word Academy where she plays soccer and is on the varsity cheer team. Like her brother, Abigail also enjoys the "right-brained" artistic side of life outside of school. While she paints in her free time, Garrett enjoys participating in Chaminade's theater and school choir. This optimistic and tenacious teen tries to focus on the best parts of being a twin but says it's hard not to notice its one downfall; the comparisons that come with being a twin. Garrett analyzes, "For me and my sister, we are interested in totally different things, but we each try to excel in whatever it is we do and we sometimes can't help but compare ourselves with each other." Even though their competitive personalities sometimes grasp hold of their relationship, he appreciates that, through thick and thin, they will always remain "destined partners in crime."
Competitive athletes Dylan and Connor Parnas are constantly at each other's side as they play hockey, soccer, and lacrosse together. The worst part of this, Connor says, is that the pair must go everywhere with each other which sparks inevitable fighting. The difference between regular sibling rivalries and those between twins who participate in the same activities is that twins are often competing for the same team at the same level as they are the same age. Connor elaborates, "Being a twin is like having a copy of yourself at home which can be both good and bad. It is good because you always have someone to hang out with, but bad because being with the same person all the time can get very annoying." Dylan adds that, although the brothers are fraternal twins, people often confuse them with each other when they first meet.
Ethan Koutroubis says one of the positives of being a twin is that he never gets bored. He says, "we are either friends or enemies at all times", like most siblings. Whether the pair are playing baseball together or fighting, they spend most of time together. "One downside to being a twin", Blake points out, "is having to share everything." This concept of amnesty towards sharing everything with their sibling seemed to be a common trend among the sets of twins. The bickering that occurs as a result of having to share things effectively breaks the common stereotype that "twins are best friends with each other." Although the Koutroubis twins may not always be the best of friends, Ethan reports that they are able to hang out and have a good time pretty often.
John Kuntz offers some great insight on the positives, negatives, and even the tips of being a twin. In John's opinion, while it is nice to have someone his same age to hang out with at home, being compared to his brother, Adam, so often becomes a little taxing on his attitude. While the Kuntz twins both enjoy athletics, they play different sports from each other, unlike the Parnas brothers.  John plays football and lacrosse while Adam plays soccer. John says that being a twin is extremely helpful when at family holiday gatherings. These types of events, as anyone knows, can become exceedingly boring extremely fast. But, the Kuntz twins easily escape this epidemic as they always have someone to talk to. Adam's favorite part of being a twin is that when you can't remember what's for homework, you've got a classmate with you at almost all times at home to ask.
Brecken Wojciechowski truly appreciates the friendship that comes with being a twin. He and his brother Tanner consider each other as friends and hang out constantly. Brecken informs, "Being a twin is really cool. It's like always having a friend around. The best part is that you have someone to hang out with and the worst part is that you have to share everything." Brecken runs cross country in the fall and is currently playing lacrosse for Chaminade. Tanner plays tennis and enjoys playing Xbox. Although the brothers' competitiveness, most frequently shown through playing Xbox with each other, sometimes causes fighting between the two, the Wojciechowski's remain friends through it all.
Unassuming Brendan and Cade Cunnane play for Chaminade's varsity tennis team and are two of the best competitors on it. These fraternal but look-alike brothers are actually two of three Cunnane triplets as their sister Victoria attends Visitation Academy. Aside from tennis, Brendan plays golf on occasion and Cade participates in theater. Cade reports, "the best part about being a twin is that most of the time I am always doing something with my brother and I have someone in the family who has similar interests.  The worst part for me is that I am always around my brother and constantly being compared to him.  It is interesting that when you really get to know us that we have very different personalities." Brendan's favorite part about being a triplet is that, no matter how unfamiliar of a place he goes to, he will always have someone who he can talk to. Like some of the other sets of twins, the Cunnane's find annoyance in the constant comparisons that people make between them. Cade's earlier comment about him and his brother having different personalities truly speaks volumes about the misconceptions of twins in today's world.
In conclusion, each set of twins (or triplets) is comprised of people who have unique personalities and talents. This is true for not only the large number of twins at Chaminade, but for all sets around the world. There are evident and obvious positives and negatives to being a twin. But, for the most part, these Chaminade gentlemen are optimistic and see their rare sibling relationship as an opportunity for friendship.