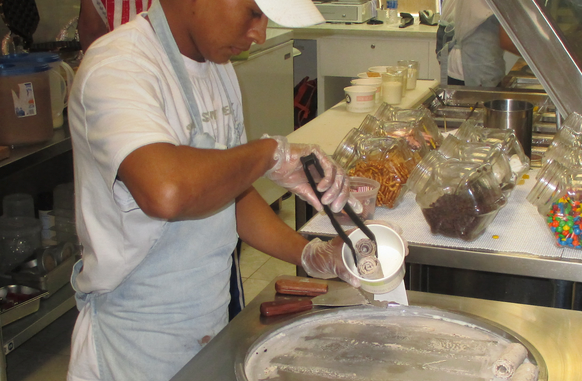 Saint Louis is known for a number of both small and large restaurants or bistros that make up the city's identity. From the reputable "Saint Louis Barbecue", the slow cooked and smoky spare ribs, to "Saint Louis – style Pizza", the thin cracker crust pizza that nobody could pass up on, including the city's own, Jayson Tatum, who spoke of the novelty as his favorite food. While these may all be well known for the Gateway to the West, there are several of businesses that need to be recognized of the same worth: The Shake Shack, Snow Factory, Dough Co., and Vincent Van Doughnut.
Shake Shack – Central West End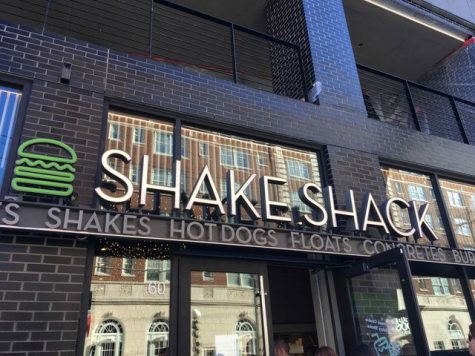 While it may not strictly be a Saint Louis eatery, Shake Shack has no doubt become one of the most popular restaurants for all Saint Louisans. Serving a handful of burgers such as the delicious SmokeShack – a cheeseburger topped with applewood smoked bacon, cherry pepper, and the famous homemade ShakeSauce – or the ShackStack – a cheeseburger and Shroomburger, a fried portobello mushroom filled with cheeses, topped with lettuce, tomato, and ShakeSauce. Or perhaps you would rather consume one of their mouth-watering chicken sandwiches and hotdogs. But what makes the Shake Shack so different than any other burger lover joint is their shakes, their true art. The delicacies are made specifically for individual shacks throughout the United States, so I guess you will have to taste the true divine of the masterpiece for yourself.
Snow Factory – University City/Des Peres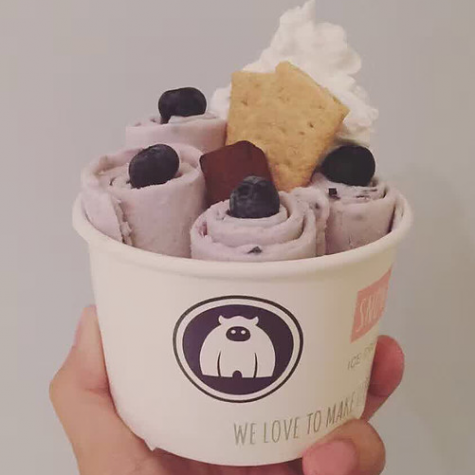 With the very select few of Snow Factory locations in the US, Saint Louis houses two of them. Making one of the newest trends of the country, the Snow Factory leaves each customer satisfied with their Thai ice cream creations. What begins as a milk base poured onto an ice pan set at a temperature below freezing, employees begin stirring in desired candies, fruits, toppings, and more. The final solution will then congeal into a solid thin layer which will be formed into rolls of deliciousness. The menu offers a manifold of combinations such as Peanut Butter N' Pretzel, Uji Macha, Oreo Wonderland, Salted Caramel Cracker, Strawberry Cheesecake, and so many others. So, the next time you are looking for a new trendy location when going out for ice cream with family or friends, think Snow Factory.
Dough Co. – Des Peres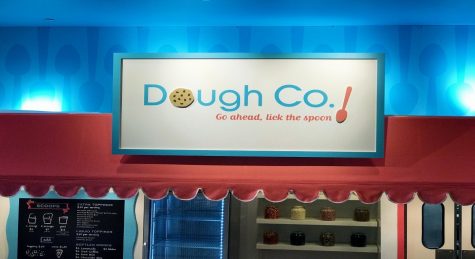 Even though ice cream may be more suitable on hot days of the year, the Dough Co. offers a different perspective on dessert – as you may notice after the name itself – cookie dough. And who doesn't like licking the spoon for the leftovers of mom's new batch of cookies? Well, Dough Co.'s motto, "Go ahead, lick the spoon", has grabbed people's attention from all over the Saint Louis area. Made with pasteurized eggs and heat-treated flour, the company has created both a safe and delicious product. The raw cookie dough flavors comprise: Classic Chocolate Chip, 24/7 Chocolate (a brownie batter base with chocolate chunks), Sally S'mores (graham crackers, marshmallows, and chocolate chunks), Dough Sugary (sugar cookie with sprinkles), Buzzydoodle (cinnamon and white chocolate chunks), Peanut Lover (peanut butter base with Reese's Pieces and peanut butter cups),  The Turtle's Dough (sugar cookie with pecans, salted caramel chips, and chocolate chunks), Good Morning Oatmeal (sugar cookie with cinnamon and oatmeal), and my personal favorite, The Good Stuff (classic, plain cookie dough). With all these options, come and see what it is really like to "lick the spoon" without being criticized when caught in mid-lick of mom's new batch.
Vincent Van Doughnut – Clayton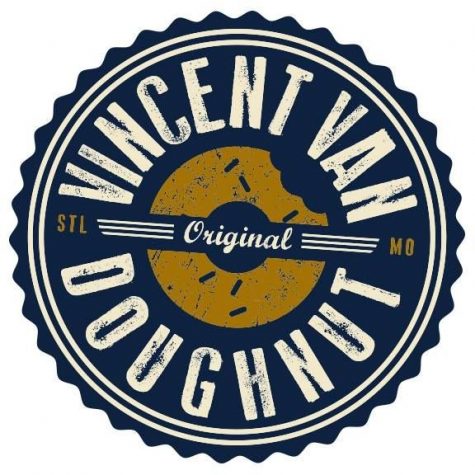 Winner of season two of the Donut Showdown and home of Saint Louis' first and only donut food truck named Clyde, Vincent Van Doughnut has been making known their artisanal work throughout the city. Now open in Clayton after public demand for the location, Vincent Van Doughnut comprises a shop full of unique donuts and pastries that make VVD worthwhile. Creations include Dulche de Leche, French Toast, Blueberry & New York Cheesecake, Salted Caramel, Maple Bacon and more. Just as Vincent van Gogh was an artist, bakers form freshly made donuts into stunning, large, and most importantly, enjoyable masterpieces.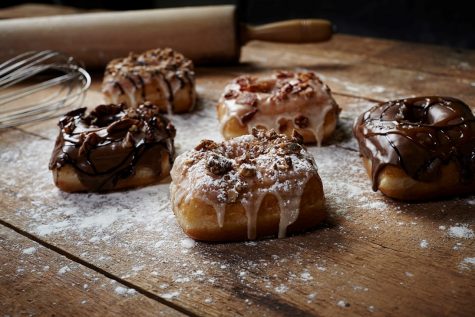 Whether you consider Saint Louis to be a city for the Blues, Cardinals, Arch, or others, it is truly a city for unique food trends. Yes, it may be known for Saint Louis Barbeque and thin crust pizza as stated above, yet there are so many other attributes that make up the Gateway to the West from the Snow Factory to the Dough Co. So, go out and try something new and enjoy delicacies that you may not find anywhere else.