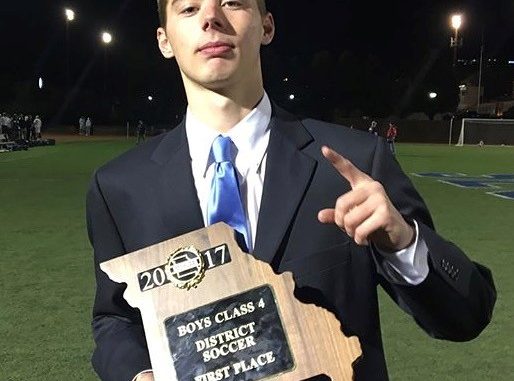 As the second semester is rolling into gear and the graduating class of 2018 is nearing their bids of adieu to Chaminade, it is worth mentioning individual students and their accomplishments. One in particular that stands out among the crowd is Jack Westendorf. Evolving from a young sixth grade student at the bottom of the totem pole, he has risen to the top of the food chain and been involved in a variety of activities and organizations at Chaminade. A member of the Service Club, Sunday Breakfast Club, Mission Week Committee, tennis team, a retreat leader, a CSPN announcer, and most notably, the manager for two of Chaminade's most prominent sports – basketball and soccer – Jack Westendorf, or "Westy" as many call him, has become a model exemplar among the rest of the school community.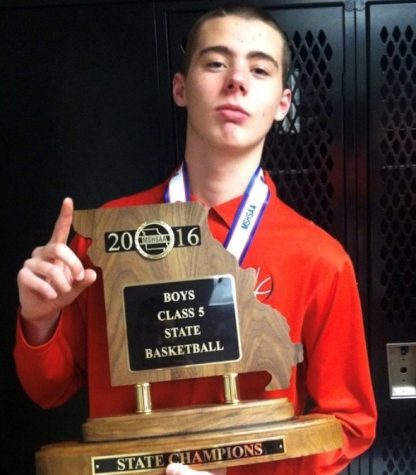 Having a crucial role in the athletic program at Chaminade, Westy has been a part of the basketball team since his sophomore year. As he explains, his most central involvement as the Chaminade Basketball Team Manager  was "winning the state championship … the happiest moment of my life so far. Being a part of a team with so much talent and D1 athletes was just awesome; always love to show off my championship ring whenever I get the chance." From the chuckles and smiles that Jack displays from court-side, it is more than obvious that he is having the time of his life aiding the coaches, players, and the school community as a whole. While this may be true, there is something that may be hidden under the character of Westy.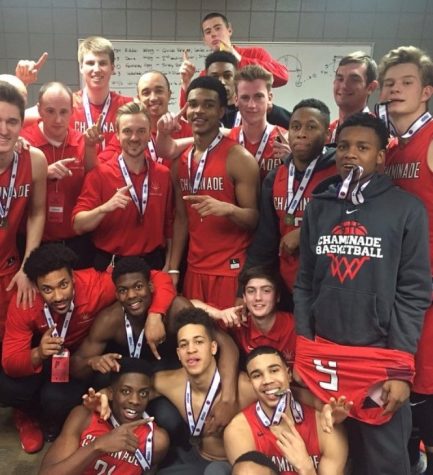 During his sophomore year as manager Jack labelled Lemonheads the "official, unofficial sponsor of Chaminade Basketball." Although the candy might seem to be quite an unusual idea for a sponsor at first, the story behind Jack's decision clarifies it all.
On his way to a basketball game at Lindenwood University during his sophomore year, Jack stopped at a nearby grocery store to pick up a snack, Lemonheads. Nearing game time, basketball player, Jadis White, asked for a small something to eat. Jack gave up his Lemonheads to pass around to the players prior to the game and with a single win, Lemonheads had brought forth a change to Chaminade Basketball. Becoming an annual ritual for good luck, Jack passed out Lemonheads as the team progressed further and further to the state tournament. This then inspired Jack to search for the email of Lemonhead's CEO and speak of the team's tradition. Jack would go two months without any response until Todd Siwak, CEO of Ferrara Candy,  sent a package and letter to the Chaminade mailroom containing 15 Lemonhead t-shirts. Westy describes his reaction as being "the biggest smile on my face for the rest of the week." A perfect sponsor and a perfect manager allowed the perfect team to go down in Chaminade history.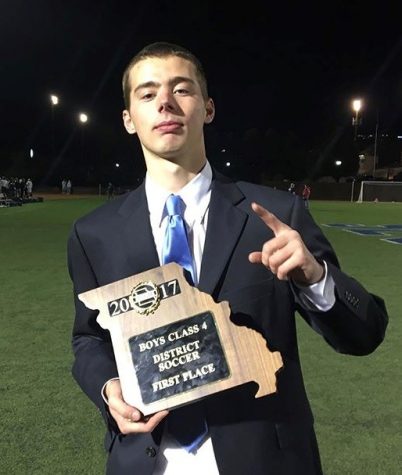 In addition to his successful career as Chaminade Basketball Manager, Jack has served the soccer team substantially. Beginning his junior year, Jack continued his service as a senior, traveling with the team to Albuquerque, New Mexico. "I honestly had such a great time really bonding with all the guys" and "getting to become friends with all the underclassman was great" he explained. Additionally, he took it upon himself to look up the stats in the past of Chaminade Soccer and continued note-taking during games, Westy was treated with all the top-notch gear along with the players, which he describes as "the real 'you have a role on this team' moment."
With all the contributions Westy has made through the years here at Chaminade, we should acknowledge him for his achievements and countless hours he has spent to make some of the programs what they have become. Not only that, but classmates and peers should also be aware of his most recent accomplishment, becoming manager for Xavier University's basketball team. So as a result, thank you, congratulations, and good luck Westy.