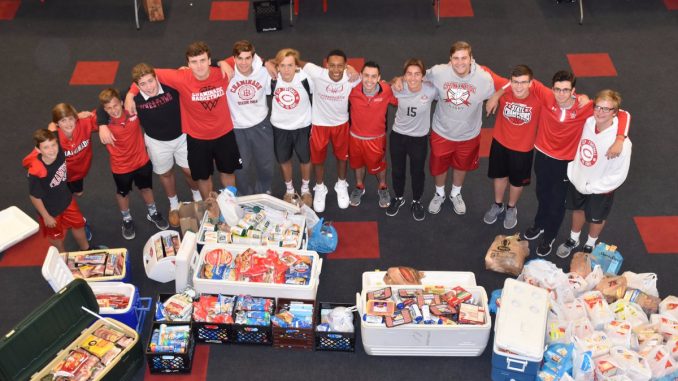 Throughout history, people with great strength, determination, and dedication have stood out from the crowd. These leaders have united and led groups towards a common goal. Through countless hours of thought, action, and numerous "yes's and no's," these leaders prove to be the ones made for others to look up to and follow. At Chaminade, these leaders shine through the position of House Captains.
Two juniors from each of the five houses are elected each year to be the house captains for the following school year. These senior House Captains work closely with their house Deans and Eighth Grade Captain to plan numerous events, such as Homecoming, attendance events, and House Competitions.
House Captains are trusted to "extend a welcoming attitude to everyone in the house system" and to be "infectious with their positive attitude," according to Meyer House Dean, Dr. Karcher. Dr. Karcher also says that House Captains "have a say on the culture and fabric of the school" and become the "go-to-guys for everybody." They are the role models of the school, working closely with the underclassmen, their senior peers, their teachers, as well as the administration and staff. They are "not afraid to get in front of others… think of others and not themselves," as Mauclerc House Dean, Mr. Chiburis, puts it. House Captains are the motivators, time managers, and thinkers of their house. However, there is still so much more that goes into being a diligent Captain.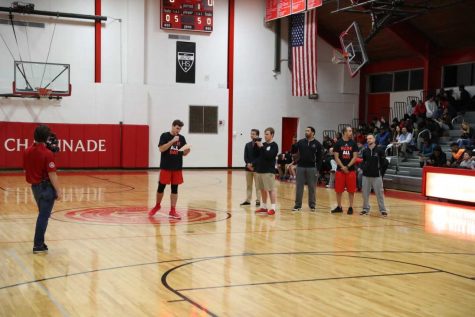 Most people know that the House Captains work closely with the school, organizing a lot of events, but not many know about the countless hours spent on the smaller, finer details that go into leadership. One of the biggest components of being a House Captain is the time required. Becoming a Captain means you are now responsible for things such as Homecoming, the numerous attendance events, the Bring Home the Bacon drives, the Red Devil Relay, and many other events. Planning for these takes up a huge chunk of time, so prospective House Captains have to be certain about the dedication and sacrifice that is demanded of them. With time, however, comes the rewards. As Macleurc House Captain, Danny Conley, said, the most rewarding part was "getting to see your hard work pay off and see underclassmen have fun at House Events."
Another big component of being a successful House Captain is communication. House Captains interact with underclassmen, their classmates, the teachers, and the school administration and staff. Jack McCoy said that "communication is key" and explained that "most of the work comes in ways you never would think about, like just being in constant communication with so many people." The House Captains use communication in order make plans and put them into action. They must keep in touch with their house deans, with "deans and captains working closely together to plan and organize activities in their weekly meetings," according to Lamourous House Dean, Mr. Wibbenmeyer.
Being House Captain is "a lot of thankless work," as Gray House Dean, Mr. Laury, puts it, which is a statement I believe all Captains and Deans will agree on. O'Donnell House Dean, Mr. Burdge, urges House Captains to "have a willingness to work hard behind the scenes without needing the recognition," believing that House Captains "can't always look for a pat on the back." In fact, sometimes they get the exact opposite of a pat on the back. Bradley Sanchez said that Captains "struggle with… a lack of motivation from people, and people will start to see you in a different way." This is because at the end of the day, Captains are still the same age as their classmates and peers. Sometimes their classmates will think that the Captains are being "pushy" or "bossy" when they are trying to get things done, so they simply won't do it and have a lack of motivation.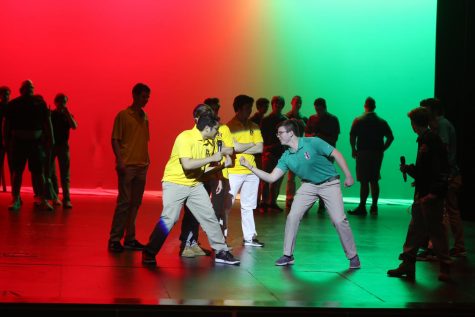 Leaders are always looking to benefit the whole as opposed to the one, and the House Captains are no different. Lamourous Dean, Mrs. Young, believes that "captains should always work for the better good of the house and the students in it." One of the biggest realizations for Meyer Captain, Bradley Sanchez, was that "it's no longer about [him], it's about two hundred other kids in the house." This means there are going to be sacrifices and burdens that Captains must take on, such as early mornings to set up for events or late evenings to plan what's to come next. Captains also need to know who to count on, people who they know will help benefit the house as well, and get them involved. Like any leader, they are faced with challenges. Carl Schmittgens, the Gray House captain, said that at certain points, one of the "hardest parts was trying to get [others] involved and engaged."
The House Captains are tasked with a lot of responsibility and work, which Lamourous House Captain, Jonathan Struckhoff, believes allows you to "be a living example of Esto Vir by being yourself." One tip of advice Struckhoff gives is that "you can't do everything by yourself and you will need the willpower from others." Every House Captain should try to be himself, with Meyer House Captain, Andrew Glickert, saying to future captains to "Just be yourself, because you don't want to have to put on a front for your housemates for the entire senior year." These responsibilities also come in your actions, with examples like "inspiring and leading your classmates" as Meyer Dean, Dr. Armon, said. He went on to say to do "things in a way that students will find fun and entertaining while also being mature and well organized."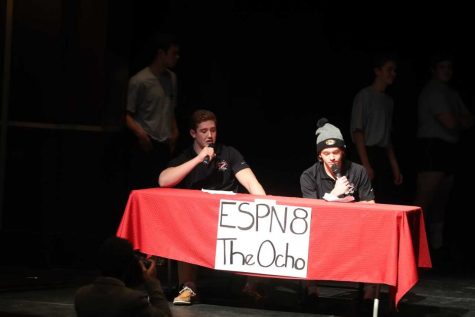 Being a House Captain is not just work, "it's a position of service to your school, it's a position of service to your fellow students," as Dr. Armon puts it. Part of this is being able to "see the small details and the big picture simultaneously," as stated by Mr. Laury. Service comes in many ways, from the bigger events to the smaller helping hands, and House Captains have to be able to work towards both of these. Many of the Deans and Captains have mentioned this, because not everything comes in big packages.
After meeting and talking with a few of the House Deans and Captains, a few points were made obvious to me. Being a House Captain means you are a role model and examplar of the school, as well as the motto Esto Vir. You will be respected, but you have to earn and keep that respect and trust. As a House Captain, you will be involved in many time-consuming things, which oftentimes go unnoticed and unrewarded. You can't expect a thank you or pat on the back for every little thing you do, because a lot of the work will be in smaller ways, the finer details that go unnoticed. You must be comfortable with being yourself, because putting on a front will only result in not being able to lead efficiently. You can't just "want" to be House Captain to add it to your college resume, you need to really have a passion for leading, inspiring, helping, and serving the school. To any future House Captain, enjoy your time, and make the best of it.