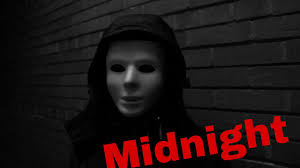 Keshon Campbell: A Young Filmmaker
Keshon Campbell is a junior who is involved in football as well as track and field at Chaminade and is in the Lamourous house and recently I had the privilege to interview him about his film-making career, which he has been since his freshman year at high school.
How long does it take to make a movie?
I spend a good amount of time writing. Writing I feel like is one of the most important things so that can take anywhere to like 3 – 4 weeks writing and thinking of a script and executing it and finding actors that are willing to do it. That can take another month maybe for to get them and get them together and to have them read the scripts. I have only done one big production and that took way longer than expected, which took around 6 months and this took way too long because it was a matter of getting everyone's schedules together, but if I'm doing a film by myself or with one other person it should take one day or a weekend. I like to get things done and not linger because I have a lot of written work that I have to do. If I'm doing another long film I would want it done in a month.
What are the Inspirations for your plots?
The Inspirations for my plots are everything around me what I seen you like, what I feel like, things going on in the world I try to make a lot of films like very controversial and about like things going on in the world but I also like to have this portion of entertainment and bring them together. So I'm trying to balance controversial and films more for entertainment and to bring those together.  When I first started filmmaking one of the most important things was I knew I wanted was to make a change from every film like I wanted each film to bring something and open someone's eyes in some type of way with deep stuff.
Do you have any other filmmakers that you look up to?
Ava DuVernay is really good, but I mostly study the work rather than the directors. I just take bits and pieces from every film I watch. What really inspired me to start making films were the house videos from freshman year. That when I thought "this is cool and I wanna start doing this".
What films do you like to make the most?
Dramatics. I'm all for the dramatics. I am trying to get some other topics, but I'm all for the dramas. I like the music and everything that goes into it. Its just fun to see the acting and the very seriousness of the situations. Someone once told me to do more comedy, but it's just not for me. I am trying to make a balance between Comedy between and Dramatic films though.
Where can someone find your films?
You can find them on YouTube under Keshon Campbell Films  (https://www.youtube.com/channel/UCUwHDiCLhKLR6o3KCik7Gqw) and right now I am just working on getting many films done.
Do you have any advice for those wanting to make short films?
Never be afraid to portray your vision. Many people won't see your vision the way you see it, but don't let them deteriorate what you have in mind and what you plan to do for your career. Be able to take constructive criticism and build on top of that and it will really take you a long way and to never give up. I find myself not being able to give up because I know what I want to get out of my films. Also, always know your goal and your intentions for everything you do.
Do you have any concepts for future films that you are willing to share?
I have been brainstorming about new ideas for films and I am going to Chicago this Saturday I am thinking this next film will have something to do with Chicago.
What is the most satisfying part of making a film?
Realizing how hard I worked on a film and all the people that helped me and all the time I put into it. Seeing everything come together because at the beginning everything is a separate piece and you are working on all of these different aspects of the films and just to see it all come together and watch it for the final time is really amazing. There is no better feeling knowing that you are done and can move on.  One of the films I did last year, Midnight, we watched it in class in a few different classes and I couldn't watch it because I had seen it so many times and it was just too much. At that point, I had been done with the film and it was the audience's time with the film.
What are some difficulties with making films?
Finding actors that will portray my vision in the same way that I see it and filming with one camera. Right now, I have one camera so every different angle I have to stop, take, take different lines, maybe film the same scene five times just to get different angles. Editing is pretty simple with dramatics because they are subtle. I'm not really into flashy editing and I'm more into subtle editing so that makes it easier. Editing is more just putting the film together and finding the right music. Sometimes I listen to many different types of music first to get ideas for the films and a lot of my ideas come from listening to different types of music.
How does social Media affect your films?
With social media, I am able to broadcast my films in more ways than ever before. I am able to get them to more people and a variety of different people see it from all over the world. That is very important to me because I don't want my films to just be secluded and I want everybody to be able to see what I'm doing, which makes social media an important tool to get my films out there.
What Impact do you think your films have made to Chaminade?
An impact that my films have made is for people to not be afraid of what they want to do. I feel like when I started to film people saw it as a hobby and then when I continued to film people saw I was really committed to it. I feel like that was a little inspiration to other people to start doing what they love more and staying on track and on top of it. Another thing I feel as if I have made an impact on is coming together. I had a dream about coming together racially and I felt that it was a very important thing that needed to happen here and  after I had made a film on the topic it was cool to see the different people come talked to me about it after we watched it in class which was pretty interesting.
You can find Keshon's films on Youtube under "Keshon Campbell Films" (https://www.youtube.com/channel/UCUwHDiCLhKLR6o3KCik7Gqw). Thank you Keshon for your cooperation and making the time to answer my questions.