Best Concerts of 2022
5. Jane's Addiction (Enterprise Center, November 1st)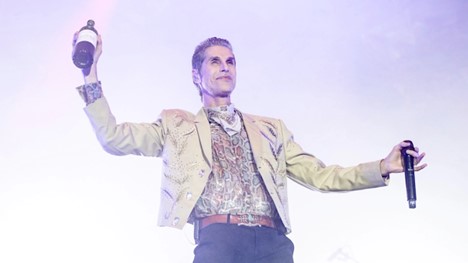 The first of two bands to take the stage at Enterprise Center on the evening after Halloween, Jane's Addiction, must have known the entire audience was there to see the Smashing Pumpkins, because I don't think I've ever seen a band put less effort into their set than these guys. Flaunting a gloriously dilapidated one-octave range, lead singer Perry Farrell spent more time preaching about the Russia-Ukraine conflict than singing, while lead guitarist Dave Navarro didn't even make an appearance due to illness. Needless to say, it was quite a lackluster experience. The funniest part of it, though, was when Farrell went on a tangent about Kansas City-born jazz musician Charlie Parker "smiling down on us tonight," mistaking him for being from St. Louis. I suppose I shouldn't have expected anything more from a band from California.
4. Jack White (Hollywood Casino Amphitheatre, August 28th)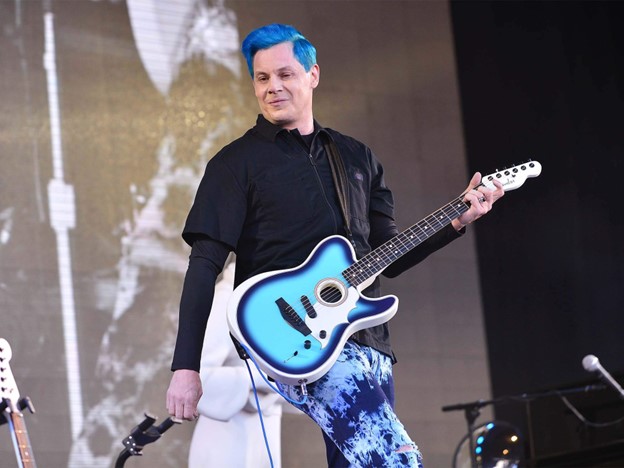 Former White Stripes front man and perpetually monochrome guitar wizard Jack White is currently experiencing a midlife crisis. Donning a dyed-blue quaff and tendency to shred, the Detroit-born singer-songwriter hit more falsetto notes in the span of two hours than I've heard in all my life prior. Somehow considering it a good idea to release two separate albums a mere four months apart, White had his 2022 Supply Chain Issues tour stop by nearly every major city in the country before St. Louis. New material, though, was scarcely played; "Seven Nation Army," "Hotel Yorba," and other greatest hits being given priority instead. At least he knows what the fans want to hear.
3. The Smashing Pumpkins (Enterprise Center, November 1st)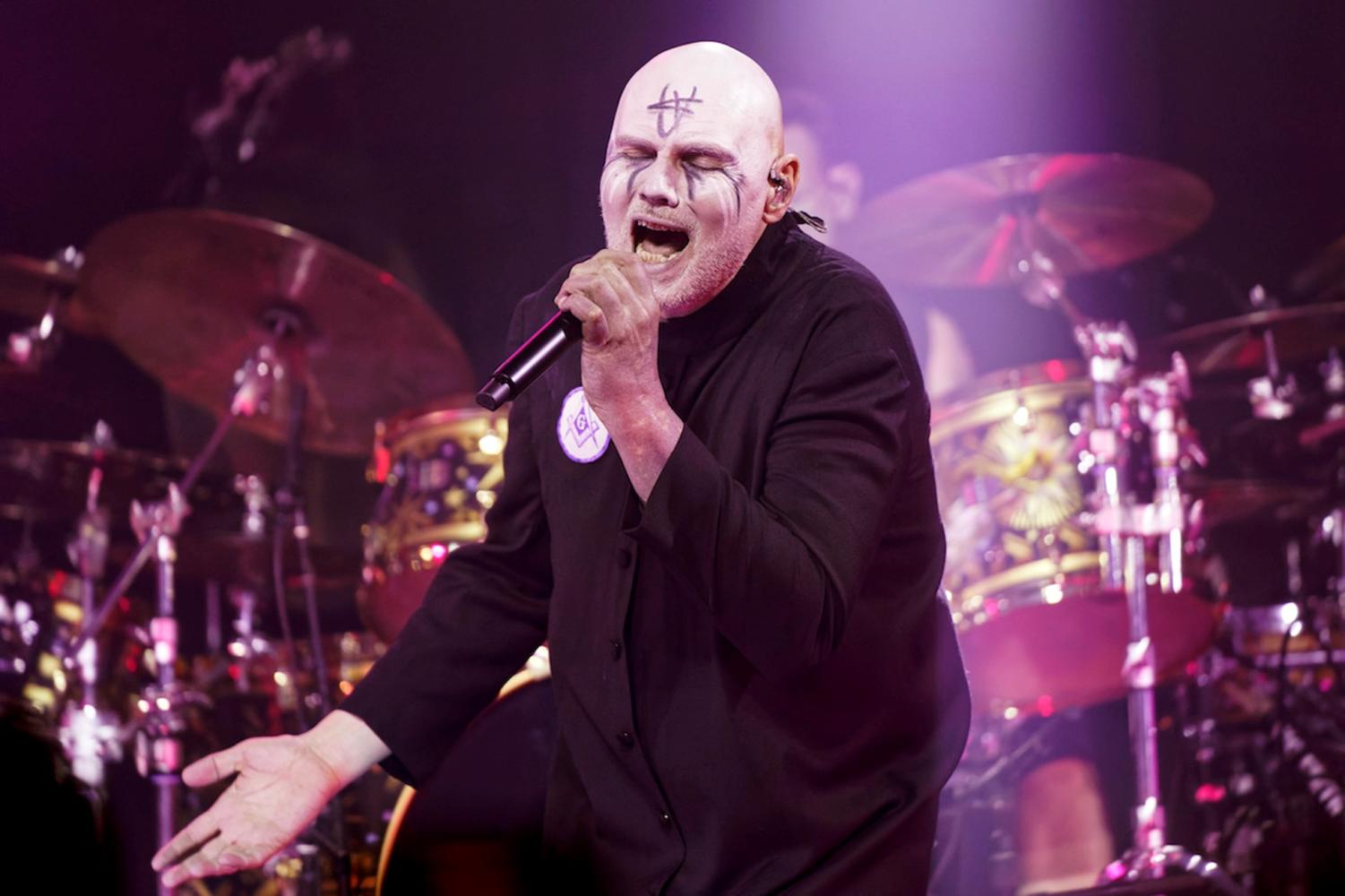 It seems these days Billy Corgan just can't catch a break. The psychedelic grunge-rocker-turned-dress-donning-vampire insists, as of late, that fans address him by his full name – William Patrick Corgan – and becomes very upset when people fail to follow this rule. Following the monotony that was the performance of Jane's Addiction, the Smashing Pumpkins really could have gotten up on stage and stood there for an hour without playing a single note, and everyone would have still thought it was the best thing they'd ever seen. More embarrassing than that thought, though, was Corgan's recurring failure to get the audience to sing along to some of the band's biggest hits. Sure, songs like "Today," "Bullet with Butterfly Wings," and "Zero" were met with moderate enthusiasm. "Ava Adore," though, saw what seemed like not a single person chant the refrain of "We must never be apart" when all music cut out. It was quite disappointing. Corgan remained onstage for what must have been ten minutes after the show was over, thanking fans for coming out to see his Nosferatu costume. You can tell the limelight is his natural habitat.
2. Death Cab for Cutie (The Factory, October 13th)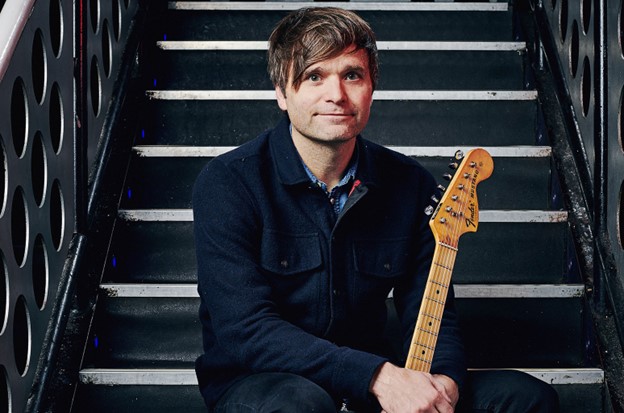 You'd be hard-pressed to find a single congregation of college-aged hipsters larger than the audience of a Death Cab concert. Lost in a sea of thick-rimmed glasses, flannel sweaters, and sadness, I must have mistaken at least a dozen people for members of the band. I'd go up to someone and start asking them how the tour had been going so far and all – what the most rocking city was, you know – and they'd act completely clueless, so then I'd switch the conversation over to something completely unrelated, and we'd all have a good laugh about it afterwards. I think lead singer Ben Gibbard must really fear barbershops, because that's the only way I can justify a multimillionaire having the same haircut for the past thirty years. Either that, or he's just real sentimental about that sort of thing. The band's music sounds pretty much exactly how they look, so, while I wasn't exactly blown away by live renditions of "Soul Meets Body" or "The Sound of Settling," the Seattle-based rockers' performance still proved admirable.
1. Failure (Pop's, June 11th)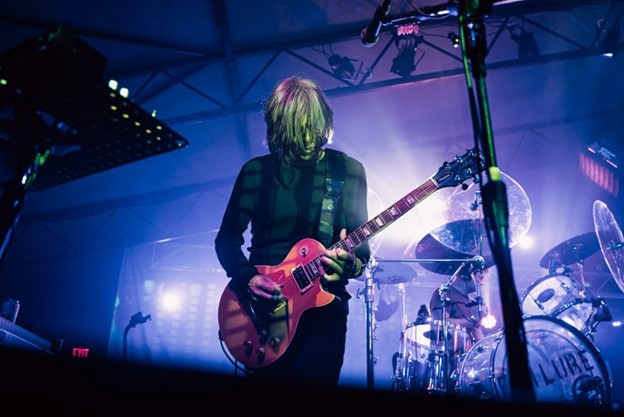 Los Angeles-formed space rock band Failure is one of the '90s' best-kept secrets. Dealt a bad hand in their prime by most major radio stations, the group's tasteful blend of shoegaze-esque soundscapes, nontraditional chord progressions, and otherworldly lyrics earned them a cult following that grew steadily throughout the years leading up to their reunion. Band tensions seemed still quite high, guitarist Ken Andrews and bassist Greg Edwards having to be separated onstage by drummer Kellii Scott and ten feet or so of additional room due to their immense distaste for each other. Having opened the show with an assortment of lesser-known tunes, the climax came in the form of the final five tracks from 1996's critically acclaimed Fantastic Planet being played in album order, "Another Space Song" appearing as an especially noteworthy experience. It's a crime how little attention the public has given to these guys, really.