St. Louis Blues 2018-19 Forwards Preview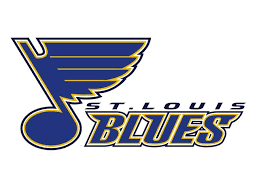 After a busy summer of trades and free-agent signings, the St. Louis Blues have a group of forwards fans will be very excited about. This is great news considering the Blues struggled to score last year. After all,  it is almost impossible to win games in the NHL only scoring one or two goals. All of the valuable scoring assets the team possessed last year are ready for another year. The main goal scorer, as it's been the past few years, is likely to be Vladimir Tarasenko. Having one of the best shooting abilities in the league and playing with other skilled players, Tarasenko is almost a guarantee to put up thirty or more goals. The two industrious forwards in Brayden Schenn and Jaden Schwartz will be back again; their work ethic along with underrated skill will undoubtedly put up a good number of points. Other than these players, the rest of the forward group is new to the Blues Lineup.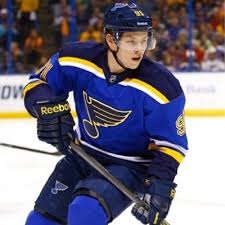 Vladimir Tarasenko
A group of explosive rookies and seasoned veterans has been injected into the forward lineup. Two of the most exciting rookies in recent memory, Robert Thomas and Jordan Kyrou have generated a lot of hype. Robert Thomas led his junior team, the Hamilton Bulldogs, to an OHL championship; he picked up the Wayne Gretzky 99 award for the MVP of the playoffs. Jordan Kyrou won the Red Tilson Award as the OHL's most outstanding player during the regular season, picking up 109 points in 56 games. These two high draft picks are joined by a more undercover rookie, Samuel Blais. A sixth round pick in 2014, Blais took longer to develop. After gaining more than ten pounds while reducing body fat this summer, Blais is poised for a fantastic rookie season. All three have dominated in the preseason.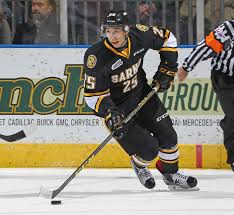 Jordan Kyrou
In terms of new forward acquisitions, the Blues were the busiest team of the offseason, picking up Ryan O'Reilly, Patrick Maroon, Tyler Bozak, and David Perron. O'Reilly was the second most coveted center this offseason, behind Franchise renovating centerman John Tavares. O'Reilly plays a complete game, being defensively responsible and offensively dangerous. He was also statistically the best faceoff taker in the league last year, having the puck more leads to goals. Patrick Maroon, a St. Louis native, is a big body who makes his teammates better by intimidating the other team as well as creating space through his physicality. His goal scoring ability has also been proven the past two seasons. Tyler Bozak will not push for the team lead in points, but his ability as a complete forward is without question. Some have described him as a cheaper Ryan O'Reilly; this description would be hurtful to Blues fans if we did not have both. David Perron will also be on his third stint in St. Louis, having proven himself every time.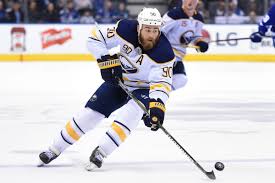 Ryan O'Reilly
Altogether, the Blues forward lineup has everything: Physicality, speed, lethal shots, and playmaking IQ. The only thing that is in question is chemistry as the lines will be new this year. The forwards may start off slow, but overall, the St. Louis Blues will not struggle to score as they did last year.