Middle School Basketball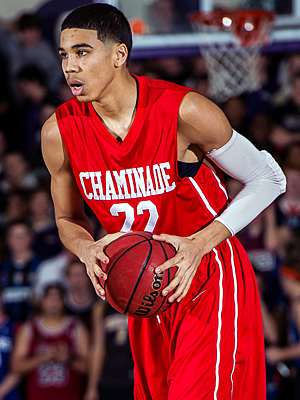 Middle School Basketball
By: Jackson Otto 
Every year, basketball is the most popular sport in the middle school. Usually there are way more students that try out than make the team, and so it is special for those of us that get to play.
My experience playing Chaminade basketball made me have lots of emotions: excitement, joy, failure, but most of all, fun. It is great to be able to play with my classmates.
In our first game we lost but we had lots of fun. I could tell we were going to be good, but we just needed more time playing together and trusting each other.
After Christmas break, the season really started getting going for the Chaminade 7th grade A team. We won our next 7 in a row. We were having fun giving each other high fives or someone making a good play.
My favorite game of the whole season was when we played the Ladue Rams. The Chaminade A team started off very slowly and we were down by 12. Our coaches said every game "The second half starts off zero zero and if we win the 2nd half then we will win this game," and this proved to be true. In the second half we played as an unite. We come out in the 2nd half and make a comeback. We eventually won the game by 5 but it was a fun experience for all of us. I will never forget this game.