Chaminade Basketball Preview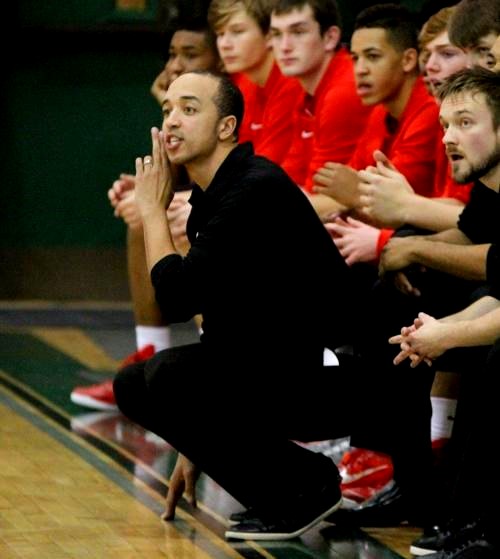 The leaves are just now starting to fall off the trees, and for Chaminade sports, early wintertime means only one thing: it's basketball season.
No disrespect to any of the other winter sports or club sports Chaminade offers, but when the basketball team is good, there's a certain electricity that surrounds the school. After a disappointing loss last year in the first round of the district playoffs to Webster Groves, Chaminade looks to make a comeback this year, and I think they have all the right pieces to get it done in the late playoffs and I believe they can take it all the way.
For one, Chaminade looks to be almost the exact same team as last year. After losing only one starting senior in guard/forward Keelen Handy, Chaminade will be coming back older and more experienced. Freshmen who got playing time last year like Tarris Reed Jr. and Damian Mayo are coming back this year stronger and more experienced. These freshmen that may have been intimidated by the bright lights of varsity basketball, but they will be looking to make a statement this year.
Mayo looks to take a guard position behind Harrison Vickers and Reed will battle for starting time with senior Frazier Ott most likely. Matteus Case will return for his second season with Chaminade after coming in cold from Canada for his first season just last year. After a whole year of comradery with the rest of the squad, the chemistry between case and other starts like Vickers and Kasubke should allow for a much better functioning offense.
Teams like Webster Groves, CBC and DeSmet lost significant seniors both in amount an in quality. They really just can't be expected to beat this Chaminade team who is almost a mirror image of last year's team that played these powerhouses extremely close, even beat DeSmet on their home court at the end of the season last year.
Speaking of people only coming back stronger and more experienced, senior and start guard Luke Kasubke made a huge decision this offseason and will have that monkey off his back for this regular season. In early September, Kasubke committed to Kansas State University. With the college commitment locked in for Luke, look for him to turn his focus to the Chaminade team this year, as a leader on and off the court, making a huge impact in all facets of the game. Also, the flipside of this, seniors like Harrison Vickers and Frazier Ott are not yet committed to playing anywhere next year, so I like them to make a statement this year to try and catch the eyes of some college scouts.
The Red Devils also have an advantage in the coaching category. Coach and Chaminade math teacher Frank Bennet II will be coaching again for his 7th season at Chaminade, and these players have grown up in the system with Bennett as their teacher, coach, and mentor. When asked about the difference Bennett makes for the basketball program, senior star Luke Kasubke said, "He truly cares about you and is willing to do anything to help you reach your goals. He lets us run the team and do our own thing, but he is just there to guide us. I think that trust forces everyone to come together and it is fun playing like that when it happens."
Chaminade has a long history of producing great basketball players and great basketball teams. With star guard Jayson Tatum making his presence felt all across the NBA, and with Tyler Cook being signed by the Nuggets this offseason, the Chaminade name has most certainly been on the map for a while. All that's left to do now is pass that winning torch on to this generation of Chaminade superstars.
Although the teams have struggled a bit in making deep playoff runs since their state title in 2015, they have all the pieces to do it this year. Formidable teams that have challenged the Devils in the past will probably be on shells of their former selves, while Chaminade only appears to be getting better. With CBC losing start guard Caleb Love to UNC for his freshman year of college, it will be tough for them to fill that role. DeSmet guard Evan Asleson—who hit the buzzer beat on the Red Devils in their home gym last year—has also graduated, and so even though they will still have Michael Scoff at their guard position, they have lost a significant playmaker in Asleson.
Chaminade has a great shot to be the 2019-2020 state Champions because they are getting better and other teams are just getting worse. The experience they have of playing together under one coach just brings them closer, and I look for them to make a huge splash in the MCC and the rest of the Missouri basketball scene this year.