Saving Cane's: The New Way to Consume on Friday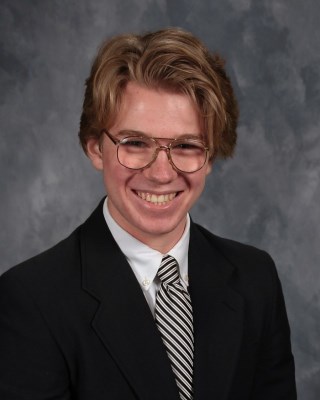 Nothing beats the feeling of driving down Manchester on a Friday after school, turning right into the parking lot and arriving at Raising Cane's. After a long week of test, quizzes and homework, the only thing that will quench my thirst and kick-start my weekend is a Caniac Combo and a large Lemonade. All week I dream about those crunchy, tender chicken fingers, crinkle-cut fries and two pieces of Texas Toast, and Friday afternoons are when my dreams come true.
Here is the issue: they're too hot.
Once that chicken is placed in front of me, I immediately put in in my mouth.  But when you put a chicken tender into your mouth at a Canes restaurant, it feels like your mouth has entered the gates of hell, and you proceed to immediately drop the sandwich onto your plate.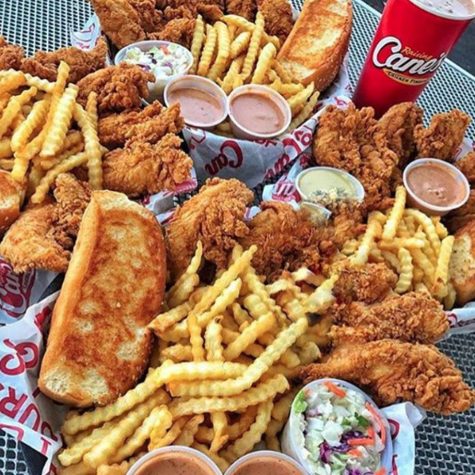 Still chasing that Canes, you think to yourself, "Okay, I'll just head over to the fries; maybe the chicken tenders will cool off a bit in a minute or two and won't be unbearably hot."
Nope. Once again, the oil on those bad boys gets the best of you, you have successfully burnt your tongue.  Obviously, your next move is to the lemonade; you're hoping that it will soothe the burn you now have on your tongue. Unfortunately, the sweet nectar of the chicken gods can't fix your sorrows. It's too late.  All you can do now is sit in Canes with a burnt tongue and feel utterly useless.
So here's what I propose to my fellow chicken eaters.
Instead of going inside, ordering and sitting down to eat, get it to go. Go through the drive-thru, order that Caniac and take it home.
My friends, I'm inviting you to join the little-known phenomenon called "Domestic Canes." After you have picked up the goods, simply drive home.  Once you arrive at your humble abode, your meal will be more than just cooled down.
I'd argue that this is how Mr. Canes designed his meals to be eaten.  The cooking process continues during the drive home.  Due to the heat trapped in the Caniac box, the tenders become even more moist than ever before. The box lets enough heat out for the tenders to cool, but also keeps enough in so that the tenders reach the perfect temperature. This same heat not only keeps the tenders are prime temperature, but also insulates the fries but keeps them crunchy rather than makes them soggy.
Now we reach the game changer: The Texas Toast
This mechanism called the "to go box" gives these decadent toasts the moisture they need for perfection. What was once just two slices of bread from the southern region of the United States is now the second closest thing humans have to heaven on earth.
Finally, by eating these goodies in the comfort of your own home, you don't have to worry about getting messy with the sauce, because you know you have to dowse everything in a mile radius of the Caniac box with Cane's sauce.  I'd be more than happy to eat a steel-toed boot if you let me wash it down with some of that sweet Cane's sauce.
Take my advice or leave it but my friends… If you show the will-power to wait for the annihilation of your Friday Canes at home, you will be more than amazed what you have missed out on.