Clubs at Chaminade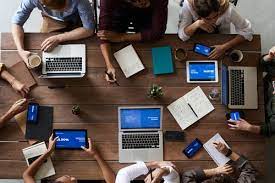 Chaminade is well known for its wide variety of extracurriculars that it offers, allowing for mostly everyone to find something that is interesting to them. From the soccer team to the Spanish club, there truly is something for everyone. One of the great parts about the extracurricular system is that not only can you join new clubs, but with enough effort anyone can start their own club. While it takes time for these clubs to get off of their feet and start growing in number, watching them grow is an amazing experience within itself.  
A great example of this is a new club on the scene, the Chaminade Business Club. They meet at unspecified dates after school. It was founded this year, and already has over 35 members. With a few meetings under its belt, the Business Club has promise to be a great new club. It offers an online investment simulator, where students can trade on a simulated stock market that follows the same trends that the stockbrokers on Wall Street follow. In addition to this, every meeting there is a discussion on a hot topic in the financial world. All of this combined with a large group of members leads to a great atmosphere for growing in knowledge of the financial realm and the stock market. However, this isn't only under publicized club in Chaminade's arsenal. 
The Cardinal and White is the school's newspaper, and a great one at that. Sadly, attendance during the past few meetings has been on the lower side, but hopefully that will soon change. Meetings are Tuesdays after school for about 15 minutes. The Cardinal and White is a great opportunity for anyone who wants to express their artistic ability. It doesn't matter if you are good at writing or not; you can draw comics, take photos, and all of this is a possibility in addition to being able to write about almost any topic you want! Finally, not only is it a blast to be a part of, but it is a good opportunity to get involved with your school and meet new people.