Temporary Fun with Permanent Consequences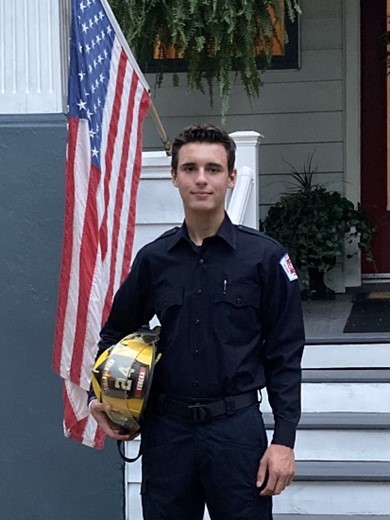 Firefighters and First Responders see many tragic scenes, some of which they will simply never forget. I, as a Junior Volunteer Firefighter, can say that the ones that could have simply been avoided are the very worst to pull up on. Every day, about 28 people die because of horrible decisions and mistakes that they make, which tend to change (or end) lives in seconds. Many of these decisions that I am talking about are to drive under the influence. I have talked with many firefighters in my department, and they always say that the temporary fun isn't worth the lifelong pain and trauma. First Responders have especially seen an uprise in teen deaths because of drunk driving.
I have been a Jr. Volunteer Firefighter for a while now and have seen and heard of things that I will simply never forget. As a Jr. Volunteer Firefighter of EFPD I respond to all calls that the paid firefighters respond to as well, everything from medical calls to major commercial structure fires. Of course, because of liability, I am limited to what I can and cannot do, but I try my very hardest to be involved and to assist within emergency situations. I work alongside some of the most faithful men and women you will simply ever meet, people that have devoted their lives to helping others even if it means death. I plan to follow in their paths and serve my community, country, and above all, God. Like I have said previously, these men and women are some of the most faithful people you will ever meet. That faith is what holds us together sometimes and help us keep our heads straight and minds bright. As an example, I say a prayer while I respond to each call. We are all committed to our faith.
The effects of alcohol and illegal substances have destroyed many lives, sometimes within seconds. This can all be stopped though, and we aren't helpless. With us as Marianists we have the opportunity to do great things without having to be in a special profession such as firefighting, law enforcement, or medicine. It is our job as Marianists to assist those that need to be assisted even if they don't admit it. A few simple things can be done that may save lives and futures from being destroyed. A few of these options are collecting car keys before a party and putting them in a secure location until the occupants of the car are sober enough to drive safely. Another option is simply getting an Uber and leaving your car there for the night. Alternatively, call your family members to pick you up. Trust me in saying that they will be much less angry and sad that you called for a ride after drinking, rather than receiving a phone call from me or one of my coworkers explaining that you were in a collision, and if all of those don't work and you cannot stay at the hosting house, just call the police. I know that might seem crazy, but just like your parents they'd rather give you a ride than see you hurt or get in even more trouble. We are Marianists, and it is our job to make smart and safe decisions, because it is God's will. So do just that, and be safe my brothers. Esto Vir Forever!