National Signing Day at Chaminade
Roderick Campbell signed his letter of intent to play college football at Northwestern, Trey Hoosman signs with MCkendree.
Roderick Campbell (16'), a three-star cornerback and the #4 player in Missouri by 247Sports, decided to end the recruiting process once and for all on Wednesday, February 3rd when he put his pen to the paper and committed to Northwestern University.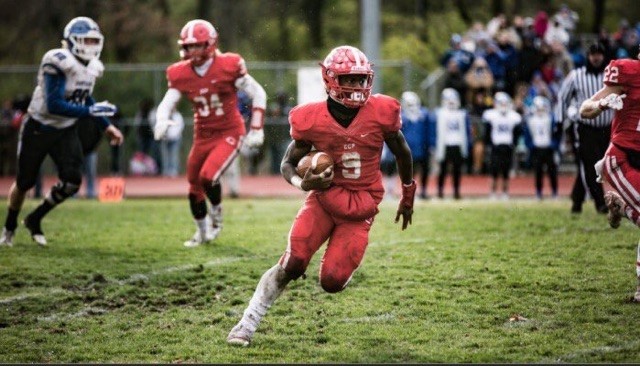 In his senior campaign, Roderick was named 1st team all-USA, Missouri, conference, district, and metro. In addition to his on-the-field dominance, Roderick was also nominated for 1st team all-state academic for his success in the classroom. Roderick also help lead the Chaminade Red Devils to a 12-2 state runner-up season. The best football season the Red Devils have seen since 1972.
On April 28, 2015 Roderick made his verbal commitment to the Northwestern Wildcats, turning down offers from Indiana, Iowa, Illinois, Notre Dame, and a few others. Said Roderick, "It just felt right.  After visiting, I knew I wanted to go there."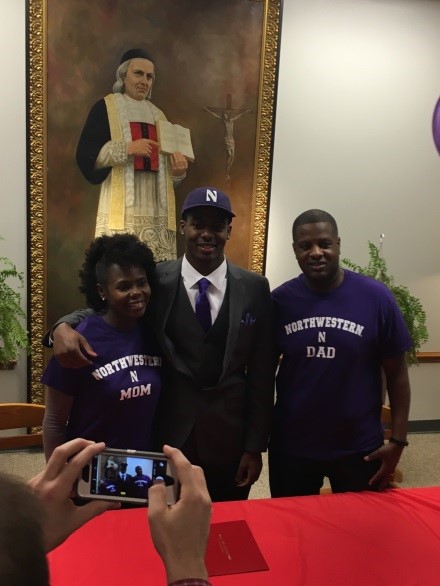 Despite his verbal commitment, the recruiting process didn't end.  Roderick told me that universities such as Oregon and Notre Dame recruited him all the way until National Signing Day.
Roderick stuck with the Wildcats despite many other offers, and is very excited what the next four years will bring to him. The future Wildcat told the press, "I am truly blessed for this opportunity, and I would like to thank my parents for the sacrifices and motivation that has led him me to this point."
Trey Hoosman (16'), the 6'2, 245-pound Defensive End, also signed a letter of intent.  Hoosman signed on to play at MCkendree. The MCkendree Bearcats are a D2 program in Lebanon, Illinois, and compete in the Great Lakes Valley Conference.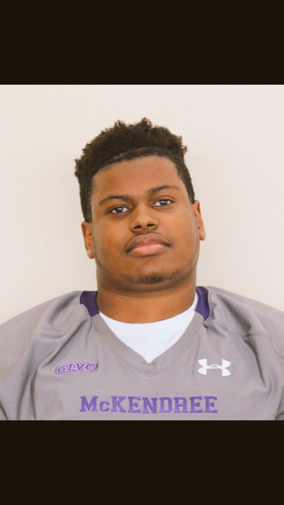 Trey started playing football at Chaminade his freshman year and fell in love with the sport. Trey's signing is particularly sweet considering that he has overcome so many injuries, including a torn lateral meniscus in his senior campaign, which led to a surgery and the end of his high school football career.  "It was a huge blow," Trey told me, "and hit me hard knowing I couldn't finish my last season as a Red Devil with my brothers."
Hoosman kept his head up and supported his team despite the injury and the sad fact that his playing career at Chaminade was over. "I decided to support my teammates since they have always been there for me."
Hoosman's maturity and leadership from the sideline help lifted the Red Devils to success this past season. Trey was a major part of that feared D-Line the Red Devils would unleash on their competitors, even after his injury, when he helped Jamarion Johnson (17') – who was called to switch from his original position of Linebacker – adjust to the new position.
Trey is still rehabbing from the injury and plans to be healthy and ready to play in the upcoming months. He hopes to bring his leadership, size, and talent to Lebanon, Illinois. Trey signed with MCkendree off campus, and will be properly recognized at Chaminade in April with other Chaminade student-athletes.