Chaminade Basketball: A Force to be Reckoned With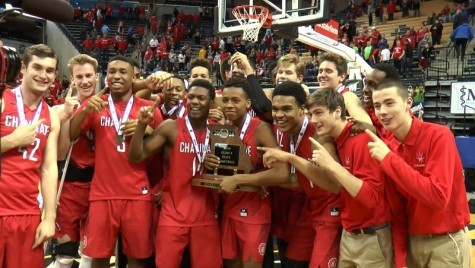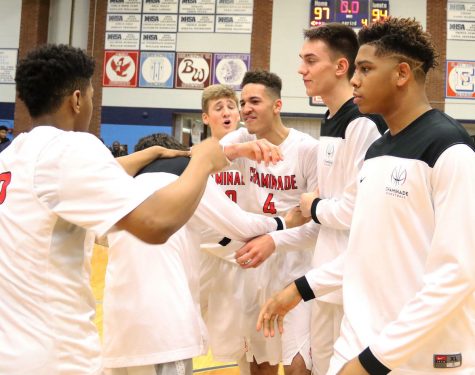 As many people in the Chaminade community know, the Chaminade basketball team is the defending state champion team.  Many people also know that after last season, we lost 4 division one players in our graduating class.  What many people are not aware of though, is that this year we are one of the top contenders to win state once again.  Even being ranked much lower than last year's team at the beginning of the season, everybody from the coach to the team manager had high expectations for this year's basketball team.
The head basketball coach, Frank Bennett, mentioned his expectations for the team saying, "My expectations coming into the season was for our guys to work hard and get better one day at a time … Because their work ethic allows them to get better every day, they are seeing the fruits of their labor in the wins column".  Coming off a win against Althoff earlier this season, player Henry Gladson talked about this year's team saying, "I knew that we were going to be good, but I didn't expect us to be as good as last year, nor did I expect us to be the best team in the MCC.  We are definitely playing at a higher level than anticipated".   Although they were controversially ranked the number 2 seed in the MCC, the Chaminade basketball team still considers themselves to be the best team in the MCC.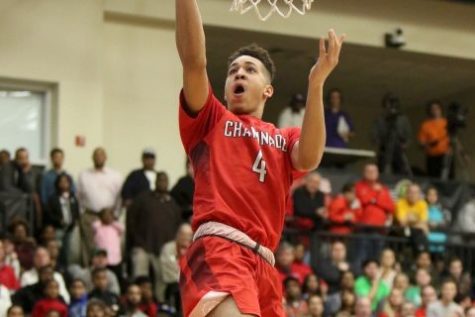 When asked what was different about team this year, the manager Jack Westendorf stated, "This year we are closer as a team with a lot more team work".  Although they may have lost a lot of talent from last year, the team has proven to have picked up their game in other aspects of basketball.  Coach Frank Bennett talked about the new team in a strategic sense stating, "The biggest difference between this year's team and last year's is that the ball moves quickly.  Offensively, our strength is in our deep bench so we push tempo and move the ball as quickly as possible.  Defensively, we are more aggressive in the full court as we press more than last year.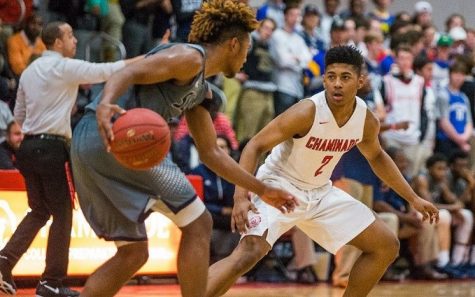 All in all, we must do everything on court by committee rather than relying on last year's highly recruited players".  There is an obvious emphasis on teamwork and less reliance on individual skill, which seems to be the secret recipe for this year's Chaminade basketball team.  On the topic of this year's team compared to last year's team, star player Jericole Hellems said, "There is a big difference, but it's nothing we can't handle".  Clearly a lot of confidence coming from the whole team, which is a good sign for the start of playoffs this week.

The Chaminade basketball team will open up the playoffs against the Ladue Rams.  Finishing the regular season with a record of 20-5, Chaminade proved a lot of people wrong.  While there is still room for improvement, they go into the state tournament with supreme confidence and high hopes.  Still out to prove everyone wrong, the team has their eyes set on one thing, and one thing only: a repeat State Championship.