Hope For The Cards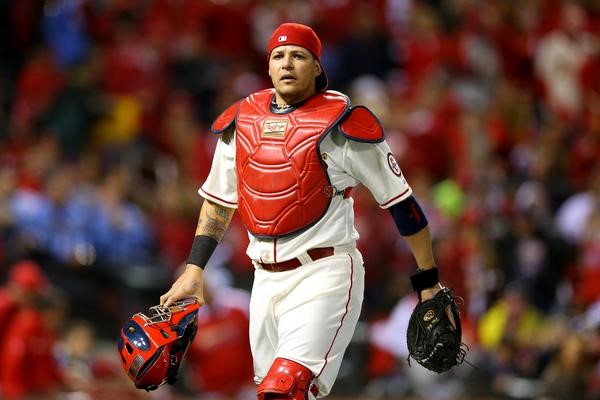 Ending the 2016 regular season in heartbreaking disappointment, the St. Louis Cardinals are looking to bounce back in 2017. With key players returning to the field after a summer of bitter injury, this NL Central ball club will seek redemption by staying healthy and by retaining last year's hot bat. But, pitching may continue to be a struggle for the team with the undeniably disappointing injury to 2016's #3 pitching prospect Alex Reyes. As a very successful Cardinal's spring training comes to a close, this year's hope will be to fight their way into a playoff spot by fending off their arch-rivals in the Chicago Cubs, and by improving their performance at home.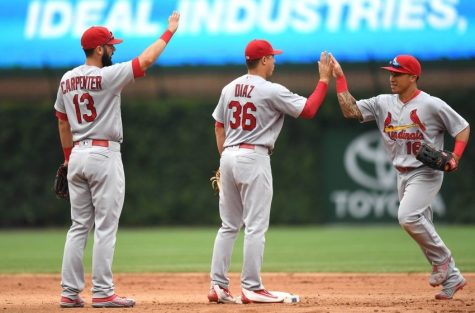 Closing out last season with four straight wins, the 86-76 Cardinals missed a National League wild card playoff spot by one game. After 162 games of baseball in a summer, the thought that one more win would've secured the Cardinals at least a play-in game to the wildcard match is completely dismantling as a fan. The most suspicious factor in all of this late-season madness was the fact that the 87-75 San Francisco Giants also won four straight to end the season. The latter three of these four were all against the 91-71 Los Angeles Dodgers… a team that could've easily won one game against their "Golden State" rivals. Many analysts have assumed that playoff strategy played a significant role in the Dodger's late skid. This strategy, presumably, was that the Dodgers got swept in their final series on purpose to avoid any chance of playing the Cardinals in the playoffs, as the Dodgers are notoriously awful against the Cardinals come October. For example, the best pitcher in the League, Dodgers' Clayton Kershaw, posted an astounding 1.77 ERA (Earned Runs Average) during the 2014 regular season and a less than satisfactory 4.50 ERA against the Cardinals in the 2014 NLDS (National League Division Series).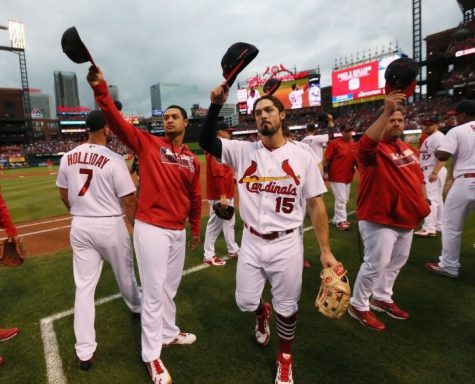 The three main players who missed a significant part of last year's season due to injury were SP Lance Lynn, SS Aledmys Diaz, and 1B Matt Adams. Spending last season recovering from the infamous Tommy John surgery, Lance Lynn is looking to come back as strong as when he left; a consistent and fundamentally-sound pitcher. Breakout star from Cuba, Aledmys Diaz abruptly left the 2016 season with a fractured right thumb in early August (8/1). Finally, Matt Adams struggled with both a right quad strain and an inflamed left shoulder. As these central players return to the clubhouse on Sunday, April 2nd for the home opener, anticipation is high to see how they will perform. Diaz, an outstanding batter and improving infielder, showed huge promise last year and really showed he was ready to play in the big leagues. His .300 batting average and 17 home runs would be called a success for any rookie. Matt Adams, or "Big City", lost about 32 pounds during the offseason. Hopefully, this weight-loss adds the versatility and depth needed for Adams. Retaining his immense power, Adams can now run, stretch, and react much quicker than ever before.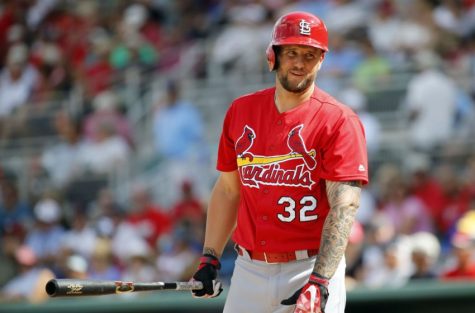 Alex Reyes, MLB Pipeline's 2016 #3 pitching prospect, was set to join the Cards for the 2017 season before being assigned Tommy John surgery in mid-February for a torn ulnar collateral ligament. Reyes will miss the entirety of the season and will begin his recovery process as soon and promptly as possible. Pitching in only 46 innings last year, Diaz still managed to throw 52 strikeouts and record a 4-1 record. As utterly disappointing as this injury was, I am still confident that the St. Louis pitching staff can replicate their great 2015 season. That specific season, The Cardinals' ERA, K/9 (strikeouts per game), and WHIP (Walks and Hits per Innings Pitched) were at the top or near to the top among all Major League clubs. This feat may be possible as Trevor Rosenthal (14 saves last season) was relieved of his duties as closer and replaced by future All-Star Seung Won Oh (projected 41 saves) and because of the Cardinals Opening Day starter, Carlos Martinez. Last season, Martinez was 16-9 with a respectable 1.22 WHIP (Walks and Hits per Innings Pitched). If Martinez can win 20 games this year, I am extremely confident that the Cardinals can return to their 2015 form. Nevertheless, Cardinal fans were tragically grief-stricken at the news of Alex Reyes' premature absence from the 2017 regular season.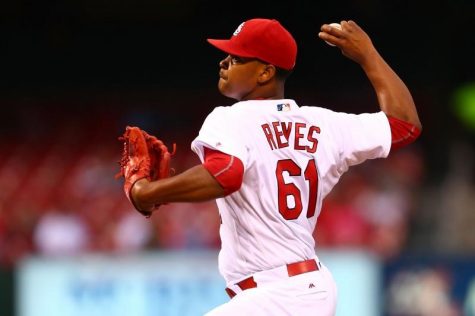 Along with improving upon last year's subpar pitching performance, the Cardinals will seek to continue the 2016 seasonal trend of outstanding offensive production. The most significant players who contributed to this offensive success were 1B 2B 3B Matt Carpenter, SS Aledmys Diaz, C Yadier Molina, and UT Jedd Gyorko. Carpenter posted an impressive 3.4 WAR (Wins Above Replacement), 21 HR (homeruns), and 68 RBI (Runs Batted In). Rookie short stop, Aledmys Diaz, had a great shot at winning the Rookie of the Year Award until his tragic injury. He maintained a great .300 batting average, 3.5 WAR, and .879 OPS (On-base Plus Slugging). Veteran Gold Glove catcher, Yadier Molina, had an amazing season both offensively and defensively in 2016. A .307 batting average, 164 Hits, and 38 Doubles made for a notable season for Yadi. Lastly, in his first year playing for the Cardinals, Utility Player Jedd Gyorko hit 30 HR, had a 2.9 WAR, and a .801 OPS. This season, I predict more great performances from Diaz and Carpenter as both are healthy and showed signs of consistency throughout the season. Carpenter, an extremely valuable Infielder, will be batting in the 2nd or 3rd spot in the batting order this year… a big change from his usual leadoff spot. But, I'm confident that Carpenter will perform just as well from this new place as he is very used to changing around his fielding position and is an overall versatile player. Other than Carpenter and Diaz, I predict Spring Training sensation OF Jose Martinez (Spring Training: .380 AVG, 4 HR, 15 RBI), OF Stephen Piscotty (2016: .343 On-Base Percentage, 22 HR, 85 RBI), and newly added OF Dexter Fowler (2016 with Cubs: 126 Hits, .393 OBP, 4.3 WAR) to bat well this season.
The Cardinals were a National League-best 20-8 during this year's Spring Training while their Opening Day opponents were a third worst 13-18. Possibly the biggest factor to the success of St. Louis was 6'6", 28 year old outfielder Jose Martinez. This promising Venezuelan batted his way (team-high 19 hits) to his first MLB Opening Day (2017). Other notable players in the spring include 3B Patrick Wisdom and 1B Matt Adams. Both of these infielders posted .300+ AVGs, .395+ OBP, and 1.070+ OPS (On-Base Plus Slugging). Hopefully, the ball clubs' .714 winning percentage can carry over to the regular season and the Cardinals can reclaim their position at the top of the National League Central.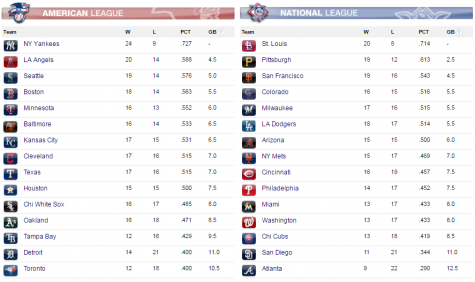 Possibly the two biggest stories coming from the 11-time world champions are the contract-extension of Yadier Molina and the addition of Dexter Fowler. Molina's fantastic 2016 season was a combination of hitting and catching. Yadi is historically known for his small number of errors and amazing instincts as a catcher. The 8-time Gold Glover (2008-2015) is a shoe-in for the Hall of Fame and may possibly be known as the greatest catcher of all time. This widely respected Puerto Rican led his World Baseball Classic team to the finals where their undefeated tournament streak was broken by the USA team. Intelligently, the Cardinals signed Yadi to a contract-extension of 3 years for around 60 million dollars. After this contract is over, Molina will likely retire and he will have spent his entire career as a Cardinal. Dexter Fowler, an 8-season veteran, spent most of his career on the Colorado Rockies but played the past 2 years for the Cardinals' most fierce rivals, the Chicago Cubs. The 31-year old is an experienced outfielder with an impressive past and a good amount of gas in the tank. Fowler is very excited for his next career step as a Cardinals and shared this fact with Cardinal Nation when he said on Twitter, "Hey St. Louis. I will work my tail off for you. Let's go. Grind mode starts now."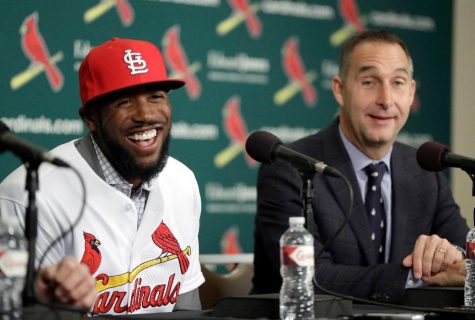 There is no doubt that the Cards will have to overcome a lot this season if they want to succeed. The loss of a great pitcher, the addition of new players, and playing in arguably the toughest division in baseball is no walk in the park. But, I am extremely confident in the Cardinals' ability to battle through this season and to come out on top. In my book, an appearance in the playoffs is a successful season when you're playing in a division with one of the greatest teams ever in the 2016 Chicago Cubs. We will get our first glimpse of how these teams will play against each other this year tonight at 7:35 as the Cards take on the Cubs at home.
Go Cards!
Opening Day Roster (minus bench):