Spider-Man's Return to Theatres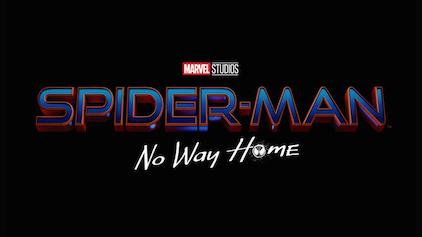 With many activities returning to some semblance of normalcy following the Covid epidemic, people are returning to favorite pastimes. One of the most popular outings is going to see movies. Currently, the most anticipated upcoming movie is Spider-Man: No Way Home, the third installment in the Marvel Cinematic Universe (MCU) Spider-Man movies. There is high anticipation and many new theories surrounding the upcoming film.
Spider-Man: No Way Home picks up chronologically after Spider-Man: Far From Home, where Peter Parker's secret identity was revealed by Mysterio. Peter was then accused of murdering Mysterio, causing him to become concerned about his safety as well as that of his friends, and family.
The trailer of Spider-Man: No Way Home, shows Peter seeking the help of Dr. Strange to alter reality so that no one will remember that he is Spider-Man. It appears that the spell cast by Dr. Strange goes awry, having consequences on the multiverse.  Dr. Strange's wayward spell leads old foes from previous non-MCU Spider-Man movies to confront Peter.
There is speculation that the "Sinister Six" are going to be the villains that Spider-Man faces off against in this movie. In the trailer, Alfred Molina reprises his role as "Dr. Octopus" from Spider-Man 2. Willem Dafoe's voice and a pumpkin bomb forebode the return of his "Green Goblin", last seen in the original Spider-Man. Glimpses of lightning and sandstorms are seen in the trailer, possibly indicating the return of "Electro" and "Sandman".  "Electro" was last seen in Amazing Spider-Man 2 and "Sandman" in Spider-Man 3. The trailer leaves a question: Who will be the last two members of the Sinister Six?  In the comics, almost every major Spider-Man villain has been a member of the Sinister Six.  Most likely, Marvel will not introduce a new villain in this movie but will use a villain seen in the previous Spider-Man movies.  Likely candidates are The Lizard, Venom, Mysterio, and the Vulture.  In addition to the villains being rumored to return from previous movies, it is also theorized that Tobey Maguire and Andrew Garfield will reprise their roles as Spider-Man.  If so, the theory goes, they will team up with the current Spider-Man, Tom Holland, to take down the Sinister Six.
The trailer, though only released about three weeks ago, has gained over 65 million views. As December draws near, people will become more invested in the movie and begin to develop new theories and rumors.  The students here at Chaminade are no exception. When asked his thoughts about the upcoming movie, Fabian Velazquez, a ninth-grader, said, "I'm excited about the movie, although I'll be disappointed if Tony and Andrew don't show." Charles Koenen '25 said, "I am excited about the upcoming Spider-Man movie, although I've never liked Spider-Man".
Spider-Man: No Way Home, seems to be anticipated by the general public, as well as by the students at Chaminade. Even if some of the theories are wrong, one thing is for sure, this promises to be an amazing movie.