The Value of Boy Scouts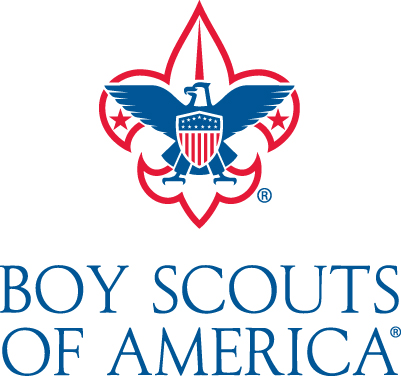 By Evan Cox
The Boy Scouts of America has been around for over 100 years and it exists to produce "responsible, participating citizens" out of young men. It does this by teaching boys to be guided by and follow the scout oath and law. The Scout Oath is as follows: "On my honor I will do my best to do my duty to God and my country and to obey the Scout Law; to help other people at all times; To keep myself physically strong, mentally awake, and morally straight." Boy Scouts recite this oath every scouting event, and promise to live by its principals in their daily life. In this way a boy scout promises to be helpful, and responsible.
The Boy scout law is, "A Scout is trustworthy, loyal, helpful, friendly, courteous, kind, obedient, cheerful, thrifty, brave, clean, and reverent." Boy Scouts stick to these principals in their daily lives, and are encouraged to do so to benefit themselves and those around him. The boy scout motto is "Do a good turn daily." The Boy scouts is based on the motto, law, and oath.
One of the missions of boy Scouting is to educate boy Scouts on a variety specialty topics. One of the main ways it does this is through Merit Badges. Merit Badges are a way to recognize that a boy scout has been greatly educated on a topic. There are a wide range of topics for these badges, from dog care to nuclear science. Once a boy scout has chosen a Merit Badge to work on, he contacts a Merit Badge counselor. He says that he is interested in said merit badge and discusses how he would like to complete the badge. To complete a merit badge, a scout must complete numerous tasks laid out in a merit badge book. After doing all of this, he returns to the merit badge counselor with proof of his actions, and he receives the merit badge, a small patch, along with a signed card as proof of his actions. In this way a boy scout becomes educated.
There are 6 ranks in Scouting. The Eagle Scout is the highest rank in Scouting. Eagle Scouts are model scouts, and responsible, participating citizens. To be an Eagle Scout is the goal of all scouts, although very little actually become Eagle Scouts. To become an eagle scout, you must complete various tasks involving becoming a good citizen, complete 21 merit badges, and complete an Eagle Project. An Eagle Project is a project that he organizes to benefit the community. Once a scout reaches Eagle, he is a scout for life, instead of stopping at 18.
I asked another scout in my troop, Ryan Johnson what Scouting does for the community, and why it is important. He said that It is important because it shows leadership, and creates leadership because it is entirely boy led. He also said that it does a lot for the community physically. For example, to advance in rank, a scout must complete service hours. He can do this by doing projects that benefit the community.
For me, Scouts is about helping others, participating in my community, and serving God. In the past I have done all of these things. I have helped others by serving, and collecting food for the poor. I have also completed service hours to benefit the community. Additionally I have earned Parvuli dei, which is a religious award. Lastly, I have educated myself by completing Merit Badges.