Top 5 Championships: #5, the Cleveland Cavaliers
The sports world has been blessed with absolutely incredible championships in the past year. Let's look back over them. Villanova buzzer beater, Cavilers coming back from 3-1, Cubs first title in 108 years, Tom Brady 25 point comeback in the fourth quarter, and last but certainly not least, Clemson's last second touchdown to beat Alabama. With all of these incredible finishes I thought the best way to give them all their own glory was to rank them. Now with that being said, every single one of these games were amazing and nobody deserves to be last and all of them deserve first, but sadly that cannot be.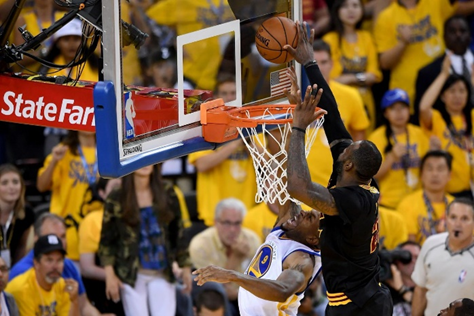 Coming in at fifth place, I am putting the Cleveland Cavaliers. I am sad to do this because it was an incredible series, but in my opinion this was the fifth best overall series out of the five. This really was an incredible matchup. It was a rematch of the finals from the past season. The Warriors had broken the single season win total, and were the defending NBA champs. Along with the majority of the country, I was counting the Cavs out. I though the Warriors would sweep or at least win in six. When the Warriors got up 3-1 I honestly thought the series over. The Cavs were done, they were out, two runner ups in a row, that tough. However, I learned something that I will now share with all of you. Never count out Lebron James. Lebron took control of his team and went off. With Lebron at the helm, the Cavs won game 5, then 6, and finally it was time for Game 7 at the Oracle Arena. The game was hard fought throughout the entire game. With two minutes left in fourth quarter the game was tied at 89-89 and the Warriors had a fast break. Curry passed to Iguodala, then Lebron James comes flying out of nowhere to block the layup keep the game tied. Then, with just under a minute to play Kyrie Irving had a one-on-one matchup with Steph Curry. Kyrie pulled up and drilled a three-pointer to officially seal the win and the first ever championship for the Cavs. Now, that was one incredible game 7. It was back and forth and had everything. However, the series had some controversy. Should Draymond Green have been suspended? That's a very risky time to suspend a key player for multiple games, but we cannot replay the series, and if we could; the series could not have been better.