CSPN
CSPN is one of the most known clubs at Chaminade, but what does it really look like?  And how do Middle School students get involved?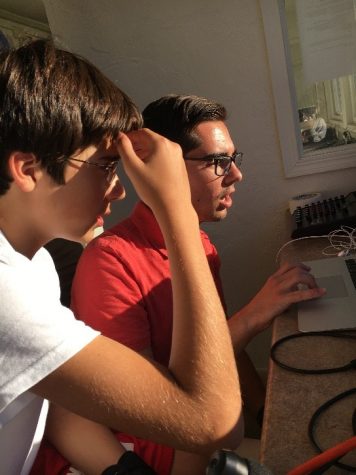 I would suggest working the camera for CSPN if it is your first time. All you have to do is follow the ball and what you film will be on the website live. Also, if you need help with the camera, there is always another person with you to help.
The second easiest thing to do, in my opinion, is to work with the scores and time-clock. For me it was hard to do at the beginning because you had to have perfect timing with the clock and the touchdowns. But then I realized that it didn't need to be perfect because even the adults messed up. You will still have to work hard though.
The most challenging thing to do, in my opinion, is announce the game. You won't get to announce the game until you have participated in CSPN multiple times. Most people think announcing is easy, but it is actually really difficult because sometimes you won't see the numbers on the jersey, so you can't tell viewers who made what play. Another hard thing is that you have to talk all the time, it is not like at a professional sport where there is a timeout or a commercial break.
CSPN is a really easy way to make friends. My first time I went to a CCP football game I was able to work the camera during the game and I was able to meet really good guys. Those kids have been really nice to me ever since I started CSPN and I am really excited to work with this amazing club again.