Kobe Bryant Dies in Helicopter Crash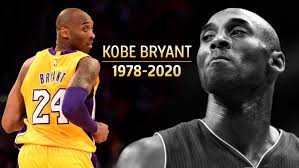 The basketball world is in mourning. On January 26th, 2020, Kobe Bryant and his daughter Gianna passed away in a helicopter crash in Calabasas, California. In addition to Gianna and Kobe were one of Gianna's teammates, her mother and father, an assistant coach, a baseball coach and the pilot.
The group were on the way to Gianna's basketball game, and the helicopter route was following Interstate 5. It was a foggy morning, so foggy the Las Angeles Police Department had grounded all their helicopters for the morning. Bryant's helicopter, however, was cleared to fly under Special Visual Flight Rules.  Sometime during the flight, the pilot asked for flight following. Air Traffic Control said the helicopter was too low to be flight followed.  Shortly after this correspondence the aircraft plummeted quickly and crashed into a hillside according to witnesses.
After news of Kobe's death, fans circled around Staples Center–where Kobe spent all twenty seasons of his NBA Career playing for the Las Angeles Lakers–making murals and other remembrances for Kobe and his daughter. Social Media flooded with posts about Kobe and his very inspirational quotes. He is survived through his wife, Vanessa, and his other three daughters: Natalia, Bianka, and Capri.
Many fans say his greatest accomplishment was being one of the greatest to ever play the game of basketball. Many others believe it was being a father. He inspired many people around the world.  One time in an encounter with a fan, a fan said you need to have a boy so he can carry on the legacy. His daughter, Gianna, standing by his side said, "Oh I got this!"
Personally, I do not watch much NBA basketball, but Kobe still inspired me greatly to be the kind of man he was. Kobe and Gianna will be greatly missed by everybody. You will never be forgotten.