Sophomore's Gabriele and Higgins Score as CCP Rolls Past Whitfield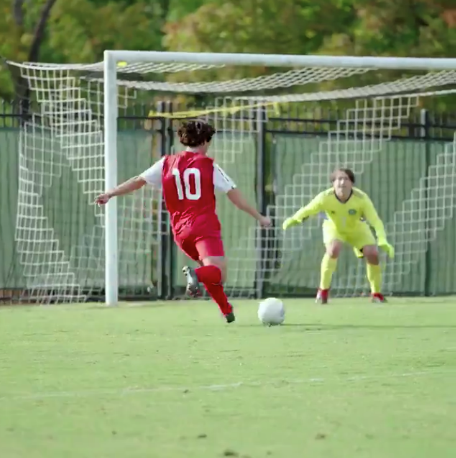 At the 37 minute mark of the first half, senior Cole Ross's shot bounced right off the hands of Whitfield's goalie and rolled conveniently to the feet of sophomore Giovanni Gabriele. Once he gathered the ball beneath him, Gabriele rifled it high over the net and the ball rolled down to Chaminade's baseball field. Two minutes later however, Gabriele's shot found the back of the net. Off a Whitfield free kick, Giovanni stole the ball, dribbled it left, and snook it past the goalie to score his third goal in two games.
For a moment it looked as though Whitfield would respond because at the 31 minute mark Whitfield's Francisco Gervasoni beat Chaminade senior defender Evan Browne off the dribble along the far side wing and shot the ball, but it sailed wide. Four minutes later, Joseph Hipskind went to work.
Sean Green stole the ball, passed it to Joe Hipskind who dribbled it down the spectator wing, and then kicked right to the hands of Whitfield's goalie, fortunately it rolled right back to Hipskind who used his left foot to one-time the goal right into the net. CCP was up 2-0 at the 27 minute point of the 1st half.
This would be the lead the Red Devils took into halftime and would also be the last of the minutes Chaminade's key starters saw in the game. It was all bench play in the second half and those guys made the most of their opportunity. Sophomore Johnny Schlattmann received a cross at the top of the goalie box, settled the ball at his feet, and fired a dart into the top far corner sending the Chaminade faithful to their feet. One minute later, Jack Winter passed the ball up the spectator side wing to Lucas Higgins who kicked it right back to Winter then ran flat, received the ball, and tapped it in.  A Connor Fulton header off a corner kicked marked the final score, as CCP won the game 5-1.